Why We Need More Sex Scenes Like Those Shown In Normal People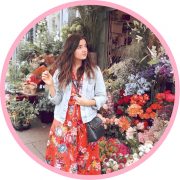 When it comes to sex on our television or cinema screens we, as an audience, are often left hanging.
Whereby every scene of a TV show or movie is detailed, allowed to be fully acted out, sex scenes are treated differently. More often than not, sex is only ever implied on-screen. Instead of a fully fleshed-out scene with a beginning, middle, and end, an audience is lucky if we actually get to see the whole thing through. Instead, sex is treated as the 'dot dot dot' at the end of a sentence; th...
Sorry! You have reached a premium article
To read this article and for unlimited access to the stories worth paying for, subscribe now to Missy.ie from just €4 a month