5 Beauty Products TikTok Made Me Buy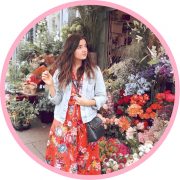 "TikTok made me buy it" has become a popular justification for random purchases nowadays. And I can totally relate.
From the "10 Amazon must-haves" videos that dominate my FYP (for you page for those of you not in the know), to mini beauty hauls featuring items you may never have heard of if not for TikTok, it's fair to say TikTok is responsible for some impulse buys.
With that in mind, some of the products and purchases made on a whim have turned out to be some of my fave beauty products and ...
Sorry! You have reached a premium article
To read this article and for unlimited access to the stories worth paying for, subscribe now to Missy.ie from just €4 a month