5 Easy Up-Do Hairstyles You Can Do At Home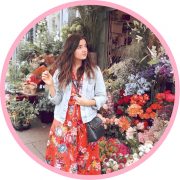 Looking for some easy up-do hairstyles that you can do yourself at home? We've rounded up 5 easy up-do hairstyles that you can master whilst staying safe at home!
These hairstyles are super trendy and easy to learn! It's also a great way to spend your time these days.
Here are 5 easy up-do hairstyles you can do at home:
Messy Bun
The messy bun can be deceptively difficult. Whilst the method sounds easy enough, actually executing it to look cute can be difficult. Luckily for us Alexsis Mae has this really helpful video which shows you how to get a cute messy bun that doesn't take up half the day perfecting!
You Will Need:
This look requires hair to have a good bit of texture so you'll need some try shampoo. Some of our favourites include Batiste Dry Shampoo, and Bumble & Bumble. You'll also need a good hairspray to keep everything in place!
Space Buns
Space buns are such a cute hairstyle, and often make it look like you've put more effort in than you actually have – what's not to love? This tutorial by Britanny Nichole is easy to follow and will be quick to do once you've got the hang of it!
You Will Need:
As explained in the video, this hairstyle works best on hair that's a bit dirty. If you've just washed your hair there's no need to worry, you can add some texture with a texturising spray like this Toni & Guy Sea Salt Spray! You'll also need some good bobby pins, and hair ties.
French Braids
French braids are a super cute hairstyle, and can be worn for all sorts of occasions making them super versatile. They also give you a great arm workout whilst plaiting so you're styling your hair whilst building up some strength – win/win really! This video by
Maryam Maquillage
is easy to follow.
You Will Need:
Half Up Half Down Bun
Possibly one of the best up-do hairstyles for short, medium or long hair! This super easy hairstyle is very cute and effortless. Check out
Sazan Hendrix's
video for the exact technique. You don't need a lot of products to achieve this easy up-do so definitely achievable at home!
You Will Need:
French Rope Braid
If you feel like getting a little bit fancy, then this is the hairstyle for you! It looks complex but
Alex Gaboury
explains it really thoroughly making it a super easy up-do hairstyle!
You Will Need:
What's your favourite easy up-do hairstyle? Will you be trying any of our easy up-do hairstyles? Looking for more hairspiration, click here!