Christmas Day Outfit Of The Day Inspiration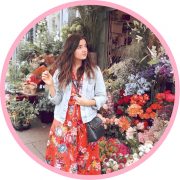 There are two types of people in the world… Those that dress up to the nines on Christmas Day to spend it lounging about the house, and those who go all out rocking their brand new Christmas PJs or lounge wear all day. No matter which category you fall into, we've got some fab Christmas Day OOTD Inspiration for you.
Nothing says Christmas like a bit of glitter and sparkles. Whether you go full glam with a glittery dress, or keep it casual by pairing a sparkly top with a pair of jeans, you're sure to feel festive in your Christmas Day OOTN!
If you're more into relaxing on Christmas Day, or you want to change out of your glam OOTD, but don't want to commit to PJs too early in the day, then lounge wear is your best friend!
We love Christmas PJs here at Missy HQ, so of course we had to include them in our Christmas OOTD inspiration post!
Will you be taking any inspiration from our Christmas Day OOTDs? What do you usually wear on Christmas Day? Do you go glam or stay cosy?