Doing The Leaving Cert In 2021? You Might Want To Check Out Grade Academy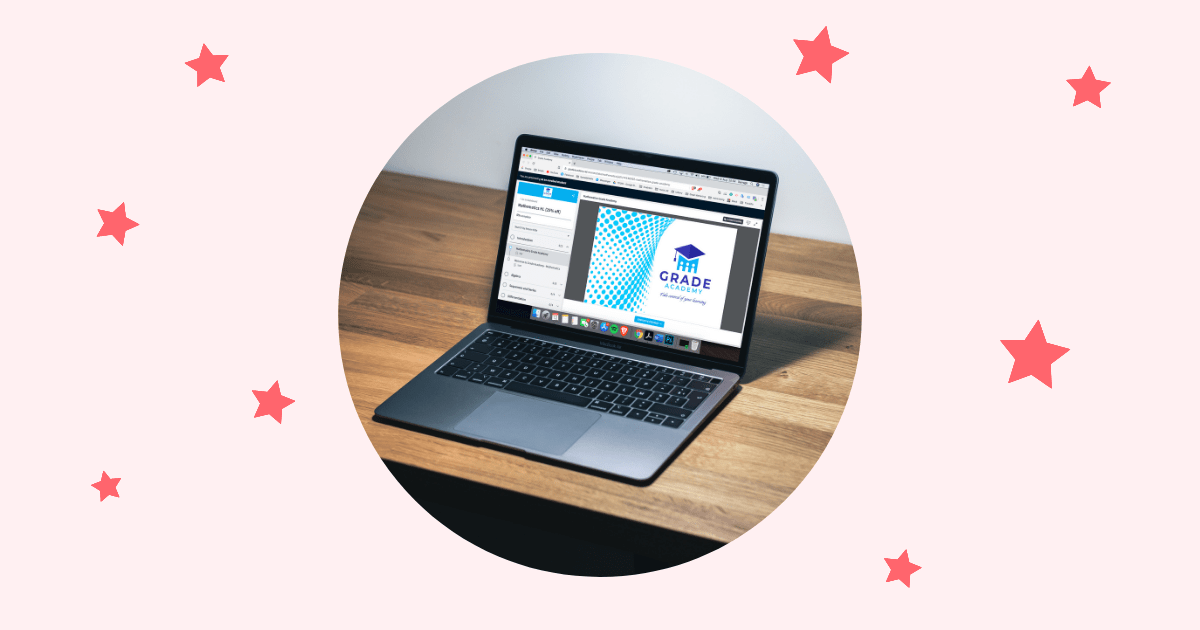 If you're doing the Leaving Cert in 2021, you're probably feeling a little nervous about studying in such unpredictable circumstances, and honestly, who could blame you? The Leaving Cert class of 2020 had it tough. One minute they were in school, the next they were learning from home, and this year we need to be prepared, in case this happens again.
When schools across the country suddenly closed last March, one thing became very clear – online learning brings a whole new set of challenges, and we need all the help we can get! That's why young Cork entrepreneur Darragh Lucey created Grade Academy, an online learning platform specifically for the Leaving Cert, so students this year can study wherever and whenever they want, no matter what happens at school.
Wondering how Grade Academy works? Here's what you need to know.
Grade Academy is basically Udemy for the Leaving Cert
If you were bored over lockdown and felt like picking up a new skill, you may have browsed, or even taken, some courses on Udemy or Skillshare. Platforms like this are pretty straightforward. You create an account, sign up and pay for the courses that interest you, and learn through videos and downloadable notes. What's great about learning this way is that you can pause, and rewind lessons as needed, and even replay them until they've sunk in. So, rather than awkwardly stare at your teacher's frozen face over Zoom, you can pause for a tea break of your own accord. Now that's what we call online learning!
Grade Academy is lockdown-proof, so you can carry on studying, whatever happens in school
There's no doubt that one of the most stressful elements of the Leaving Cert this year is not knowing what's going to happen next. With Grade Academy, you'll have access to lessons and notes all year, whether we're corona-free and on our merry way, or back in a stricter lockdown. So, no matter what, you've got a plan in place- phew!
Grade Academy is lockdown-proof, so you can carry on studying, whatever happens in school
Putting together a reliable and helpful set of courses is no simple task, which is why Grade Academy founder, Darragh Lucey, went out of his way to find great teachers to contribute.
"Starting with only 3 phone numbers and only 3 months to September, I rang up some of the most reputable teachers in the country and asked them if they would like to get involved with Grade Academy and make learning accessible to all students," says Darragh, "In the space of a few weeks, I was lucky enough to build a team of exceptional teachers who really believed in the idea."
Grade Academy offers courses in 13 Leaving Cert subjects
The chore Leaving Cert subjects of English, Irish, and Maths can all be studied on Grade
Academy, as well as a selection of other subjects including Biology, Accounting,
and Home Economics. You can browse the range of courses online right now.
You can save money by enrolling in 2 or more courses at once
The prices for Grade Academy courses start at €89. The platform also offers bundles so you can enrol in multiple courses at a lower cost. Grade Academy's Premium bundle (4 courses for €380) is the most popular option and can save you €95 on your courses. You can browse the other bundle options on Grade Academy here.
Now go out there and show those exams who's boss!
Whatever college course you're working towards or grades you're aiming for, it's totally understandable if you get a bit stressed this year. So, whether it's Grade Academy, meditating, or just good old-fashioned chocolate, use all the tools at your disposal this year.  Take it all one step a time and be kind to yourself as you prepare for the Leaving Cert. Good luck!