The Best YA Books Being Released In May!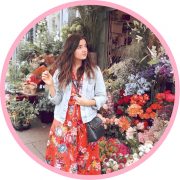 Can you believe it's May already?! A new month means new books, so we're not complaining. This month is also the first month of the Missy Book Club – we're just mad about books! We're really excited about these books being released this May.
Here are the best YA books being released in May 2020:


SHOP NOW

 Release Date: May 19th, 2020
It is the morning of the reaping that will kick off the 10th annual Hunger Games. In the Capitol, 18-year-old Coriolanus Snow is preparing for his one shot at glory as a mentor in the Games. The once-mighty house of Snow has fallen on hard times, its fate hanging on the slender chance that Coriolanus will be able to out charm, outwit, and outmaneuver his fellow students to mentor the winning tribute.
     The odds are against him. He's been given the humiliating assignment of mentoring the female tribute from District 12, the lowest of the low. Their fates are now completely intertwined – every choice Coriolanus makes could lead to favor or failure, triumph or ruin. Inside the arena, it will be a fight to the death. Outside the arena, Coriolanus starts to feel for his doomed tribute… and must weigh his need to follow the rules against his desire to survive no matter what it takes.
This is the highly anticipated prequel to The Hunger Games.


SHOP NOW

Release Date: May 5th, 2020
Kit Sweetly slays sexism, bad bosses, and bad luck to become a knight at a medieval-themed restaurant.
Working as a wench―i.e. waitress―at a cheesy medieval-themed restaurant in the Chicago suburbs, Kit Sweetly dreams of being a knight like her brother. She has the moves, is capable on a horse, and desperately needs the raise that comes with knighthood, so she can help her mom pay the mortgage and hold a spot at her dream college.
Company policy allows only guys to be knights. So when Kit takes her brother's place and reveals her identity at the end of the show, she rockets into internet fame and a whole lot of trouble with the management. But the Girl Knight won't go down without a fight. As other wenches join her quest, a protest forms. In a joust before Castle executives, they'll prove that gender restrictions should stay medieval―if they don't get fired first.


SHOP NOW

Release Date: May 5th, 2020
A new swoon-worthy romance following a couple's love story on the same date over four years.
Every May 7, the students at Coffee County High School take a class trip. And every year, Lulu's relationship with Alex Rouvelis gets a little more complicated. Freshman year, they went from sworn enemies to more than friends after a close encounter in an escape room. It's been hard for Lulu to quit Alex ever since.
Through breakups, make ups, and dating other people, each year's class trip brings the pair back together and forces them to confront their undeniable connection. From the science museum to an amusement park, from New York City to London, Lulu learns one thing is for sure: love is the biggest trip of all.
See Also


SHOP NOW

Release Date: May 26th, 2020
They're called parachutes: teenagers dropped off to live in private homes and study in the US while their wealthy parents remain in Asia. Claire Wang never thought she'd be one of them, until her parents pluck her from her privileged life in Shanghai and enroll her at a high school in California. Suddenly she finds herself living in a stranger's house, with no one to tell her what to do for the first time in her life. She soon embraces her newfound freedom, especially when the hottest and most eligible parachute, Jay, asks her out.
Dani De La Cruz, Claire's new host sister, couldn't be less thrilled that her mom rented out a room to Claire. An academic and debate-team star, Dani is determined to earn her way into Yale, even if it means competing with privileged kids who are buying their way to the top. When her debate coach starts working with her privately, Dani's game plan veers unexpectedly off course.
Desperately trying to avoid each other under the same roof, Dani and Claire find themselves on a collision course, intertwining in deeper and more complicated ways, as they grapple with life-altering experiences. Award-winning author Kelly Yang weaves together an unforgettable modern immigrant story about love, trauma, family, corruption, and the power of speaking out.


SHOP NOW

Release Date: May 12th, 2020
When Dimple Met Rishi meets Simon vs. the Homo Sapiens Agenda in this rom com about two teen girls with rival henna businesses.
When Nishat comes out to her parents, they say she can be anyone she wants—as long as she isn't herself. Because Muslim girls aren't lesbians. Nishat doesn't want to hide who she is, but she also doesn't want to lose her relationship with her family. And her life only gets harder once a childhood friend walks back into her life.
Flávia is beautiful and charismatic and Nishat falls for her instantly. But when a school competition invites students to create their own businesses, both Flávia and Nishat choose to do henna, even though Flávia is appropriating Nishat's culture. Amidst sabotage and school stress, their lives get more tangled—but Nishat can't quite get rid of her crush on Flávia, and realizes there might be more to her than she realized.
Will you be reading any of these Books released in May? What are you reading this month? Follow the Missy Book Club on Instagram or join our Missy Book Club group on Facebook. 
*Blurbs courtesy of Good Reads.