The Best YA Books Being Released This August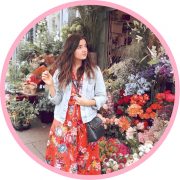 The months are flying by! But when a new month means new book releases, we're not going to complain!
August is bringing some great books with it, and always, we've rounded them up for you! We have rounded up the YA Books Being Released in August for you!
Here Are The Best YA Books Being Released In August
Now That I've Found You by Kristina Forest


SHOP NOW

Release Date: August 5th, 2020
A YA novel about searching for answers, love, and your eccentric grandma in all the wrong places.
Following in the footsteps of her überfamous grandma, eighteen-year-old Evie Jones is poised to be Hollywood's next big star. That is until a close friend's betrayal leads to her being blacklisted . . .
Fortunately, Evie knows just the thing to save her floundering career: a public appearance with America's most beloved actress—her grandma Gigi, aka the Evelyn Conaway. The only problem? Gigi is a recluse who's been out of the limelight for almost twenty years. Days before Evie plans to present her grandma with an honorary award in front of Hollywood's elite, Gigi does the unthinkable: she disappears.
With time running out and her comeback on the line, Evie reluctantly enlists the help of the last person to see Gigi before she vanished: Milo Williams, a cute musician Evie isn't sure she can trust. As Evie and Milo conduct a wild manhunt across New York City, romance and adventure abound while Evie makes some surprising discoveries about her grandma—and herself.


SHOP NOW

Release Date: August 4th, 2020
Gossip Girl meets One of Us Is Lying with a dash of The Secret History in this slick, taut murder mystery set against the backdrop of an exclusive prep school on Long Island.
In Gold Coast, Long Island, everything from the expensive downtown shops to the manicured beaches, to the pressed uniforms of Jill Newman and her friends, looks perfect. But as Jill found out three years ago, nothing is as it seems.
Freshman year Jill's best friend, the brilliant, dazzling Shaila Arnold, was killed by her boyfriend. After that dark night on the beach, Graham confessed, the case was closed, and Jill tried to move on.
Now, it's Jill's senior year and she's determined to make it her best yet. After all, she's a senior and a Player–a member of Gold Coast Prep's exclusive, not-so-secret secret society. Senior Players have the best parties, highest grades and the admiration of the entire school. This is going to be Jill's year. She's sure of it.
But when Jill starts getting texts proclaiming Graham's innocence, her dreams of the perfect senior year start to crumble. If Graham didn't kill Shaila, who did? Jill is vows to find out, but digging deeper could mean putting her friendships, and her future, in jeopardy.


SHOP NOW

Release Date: August 4th, 2020
Perfect for fans of The Hate U Give, this unforgettable coming-of-age debut novel explores issues of race, class, and violence through the eyes of a wealthy black teenager whose family gets caught in the vortex of the 1992 Rodney King Riots.
Los Angeles, 1992
Ashley Bennett and her friends are living the charmed life. It's the end of senior year and they're spending more time at the beach than in the classroom. They can already feel the sunny days and endless possibilities of summer.
Everything changes one afternoon in April, when four LAPD officers are acquitted after beating a black man named Rodney King half to death. Suddenly, Ashley's not just one of the girls. She's one of the black kids.
As violent protests engulf LA and the city burns, Ashley tries to continue on as if life were normal. Even as her self-destructive sister gets dangerously involved in the riots. Even as the model black family façade her wealthy and prominent parents have built starts to crumble. Even as her best friends help spread a rumor that could completely derail the future of her classmate and fellow black kid, LaShawn Johnson.
With her world splintering around her, Ashley, along with the rest of LA, is left to question who is the us? And who is the them?
See Also


SHOP NOW

Release Date: August 25th, 2020
From bestselling author Shannon Hale comes Kind of a Big Deal: a hilarious, deliciously readable YA novel that will suck you in—literally.
There's nothing worse than peaking in high school. Nobody knows that better than Josie Pie.
She was kind of a big deal—she dropped out of high school to be a star! But the bigger you are, the harder you fall. And Josie fell. Hard. Ouch. Broadway dream: dead.
Meanwhile, her life keeps imploding. Best friend: distant. Boyfriend: busy. Mom: not playing with a full deck? Desperate to escape, Josie gets into reading.
Literally. She reads a book and suddenly she's inside it. And with each book, she's a different character: a post-apocalyptic heroine, the lead in a YA rom-com, a 17th century wench in a corset.
It's alarming. But also . . . kind of amazing?
It's the perfect way to live out her fantasies. Book after book, Josie the failed star finds a new way to shine. But the longer she stays in a story, the harder it becomes to escape.
Will Josie find a story so good that she just stays forever?


SHOP NOW

Release Date: August 4th, 2020
Perfect for fans of The Hate U Give, this unforgettable coming-of-age debut novel explores issues of race, class, and violence through the eyes of a wealthy black teenager whose family gets caught in the vortex of the 1992 Rodney King Riots.
Los Angeles, 1992
Ashley Bennett and her friends are living the charmed life. It's the end of senior year and they're spending more time at the beach than in the classroom. They can already feel the sunny days and endless possibilities of summer.
Everything changes one afternoon in April, when four LAPD officers are acquitted after beating a black man named Rodney King half to death. Suddenly, Ashley's not just one of the girls. She's one of the black kids.
As violent protests engulf LA and the city burns, Ashley tries to continue on as if life were normal. Even as her self-destructive sister gets dangerously involved in the riots. Even as the model black family façade her wealthy and prominent parents have built starts to crumble. Even as her best friends help spread a rumor that could completely derail the future of her classmate and fellow black kid, LaShawn Johnson.
With her world splintering around her, Ashley, along with the rest of LA, is left to question who is the us? And who is the them?
What YA books are you looking forward to being released in August? 
Don't forget to join the Missy Book Club for all things book-related!
*Blurbs courtesy of goodreads.com