The YA Books Being Released in April 2021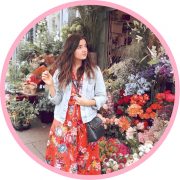 As you know, we're big fans of YA novels at Missy.ie! If you're looking for some new books to add to your TBR list, keep reading. Here are some of the best best YA books being released in April 2021…
Zara Hossain Is Here
by Sabina Khan
Release date: April 1st, 2021
Zara's family has waited years for their visa process to be finalized so that they can officially become US citizens. But it only takes one moment for that dream to come crashing down around them.
Seventeen-year-old Pakistani immigrant, Zara Hossain, has been leading a fairly typical life in Corpus Christi, Texas, since her family moved there for her father to work as a pediatrician. While dealing with the Islamophobia that she faces at school, Zara has to lay low, trying not to stir up any trouble and jeopardize their family's dependent visa status while they await their green card approval, which has been in process for almost nine years.
But one day her tormentor, star football player Tyler Benson, takes things too far, leaving a threatening note in her locker, and gets suspended. As an act of revenge against her for speaking out, Tyler and his friends vandalize Zara's house with racist graffiti, leading to a violent crime that puts Zara's entire future at risk. Now she must pay the ultimate price and choose between fighting to stay in the only place she's ever called home or losing the life she loves and everyone in it.
Lycanthropy and Other Chronic Illnesses
by Kristen O'Neal
Release date: April 27th, 2021
Teen Wolf meets Emergency Contact in this sharply observed, hilarious, and heartwarming debut young adult novel about friendship and the hairy side of chronic illness.
Priya worked hard to pursue her premed dreams at Stanford, but a diagnosis of chronic Lyme disease during her sophomore year sends her back to her loving but overbearing family in New Jersey—and leaves her wondering if she'll ever be able to return to the way things were. Thankfully she has her online pen pal, Brigid, and the rest of the members of "oof ouch my bones," a virtual support group that meets on Discord to crack jokes and vent about their own chronic illnesses.
When Brigid suddenly goes offline, Priya does something out of character: she steals the family car and drives to Pennsylvania to check on Brigid. Priya isn't sure what to expect, but it isn't the horrifying creature that's shut in the basement. With Brigid nowhere to be found, Priya begins to puzzle together an impossible but obvious truth: the creature might be a werewolf—and the werewolf might be Brigid. As Brigid's unique condition worsens, their friendship will be deepened and challenged in unexpected ways, forcing them to reckon with their own ideas of what it means to be normal
The Key to You and Me by Jaye Robin Brown
Release date: April 20th, 2021 (Kindle)
A sweet and funny #ownvoices LGBTQ+ romance perfect for fans of Becky Albertalli and Julie Murphy, from the critically acclaimed author of Georgia Peaches and Other Forbidden Fruit!
Piper Kitts is spending the summer living with her grandmother, training at the barn of a former Olympic horseback rider, and trying to get over her ex-girlfriend. Much to Piper's dismay, her grandmother is making her face her fear of driving head-on by taking lessons from a girl in town.
Kat Pearson has always suspected that she likes girls but fears her North Carolina town is too small to color outside the lines. But when Piper's grandmother hires Kat to give her driving lessons, everything changes.
Piper's not sure if she's ready to let go of her ex. Kat's navigating uncharted territory with her new crush. With the summer running out, will they be able to unlock a future together?
Somewhere Between Bitter and Sweet
by Laekan Zea Kemp
Release date: April 29th, 2021
I'm Not Your Perfect Mexican Daughter meets Emergency Contact in this stunning story of first love, familial expectations, the power of food, and finding where you belong.
See Also
As an aspiring pastry chef, Penelope Prado has always dreamed of opening her own pastelería next to her father's restaurant, Nacho's Tacos. But her mom and dad have different plans — leaving Pen to choose between disappointing her traditional Mexican-American parents or following her own path. When she confesses a secret she's been keeping, her world is sent into a tailspin. But then she meets a cute new hire at Nacho's who sees through her hard exterior and asks the questions she's been too afraid to ask herself.
Xander Amaro has been searching for home since he was a little boy. For him, a job at Nacho's is an opportunity for just that — a chance at a normal life, to settle in at his abuelo's, and to find the father who left him behind. But when both the restaurant and Xander's immigrant status are threatened, he will do whatever it takes to protect his new found family and himself.
Together, Pen and Xander must navigate first love and discovering where they belong — both within their families and their fiercely loyal Chicanx community — in order to save the place they all call home.
Kisses and Croissants
by Anne-Sophie Jouhanneau
Release date: April 6th, 2021
As sweet as a macaron from Laduree, with writing as crisp as a freshly baked baguette, this romantic novel set in Paris about an American ballerina and a charming French boy is parfait for fans of American Royals and Netflix's To All the Boys I've Loved Before.
Seventeen-year-old Mia, an American girl at an elite summer ballet program, has six weeks to achieve her dreams: to snag an audition with one of the world's best ballet companies. But there's more to Paris than ballet—especially when a charming French boy, Louis, wants to be her tour guide—and the pair discover the city has a few mysteries up its sleeve.
In the vein of romances like Love and Gelato, this is the perfect summer adventure for anyone looking to get swept away in the City of Love.
What YA books are you most looking forward to reading in April 2021? Join the Missy Book Club!
*Blubs courtesy of Goodreads.com.