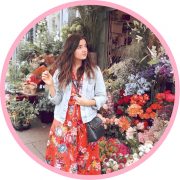 Faux leather is definitely a trend this A/W season. If you're not sure what way to wear this trend, we've picked out some faux leather pieces for you to style this Autumn/Winter.
Trending: Faux Leather: Our Top Picks
Leggings
Leather leggings are BIG this season. They're super easy to style with a baggy jumper or sweatshirt. Layer a denim jacker over during Autumn and switch it up with a nice coat in Winter.
Trousers
If you're not a fan of the faux leather legging, then give trousers a go! Whether you style with chunky boots or runners, faux leather trousers are very versatile!
Blazers
Faux leather blazers are definitely trending this year, allowing us to live our Rachel Green best life! You can style a leather blazer with faux leather leggings or trousers for a double leather look, or style with jeans or a dress!
See Also
Leather Skirt
Leather skirts look great for A/W season styled with tights and boots. From mini to midi, we've picked out some of our favourites.
What do you think of faux leather trending this A/W season?