Ways To Reduce Waste In Your Beauty Routine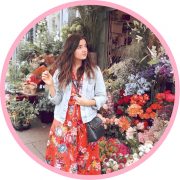 We're all more than likely guilty of purchasing a beauty product to add to our routine because of its packaging. Sometimes its just too hard to resist! The companies marketing these products know the way to our hearts – Instagrammable packaging!
However, with climate change declared an emergency, something has to be done. According to Zero Waste Week, "The cosmetics industry created 120.8 million units of packaging in 2008." The most common ingredient in packaging? Plastic, which of course takes years to decompose.
No need to panic, we're not doomed just yet. If everyone makes small adjustments to their beauty routine we can make a real positive impact on the environment.
Some ways to reduce waste in your beauty routine include:
Go Plastic Free!
The obvious one, and not always easy to do, but going plastic free in your beauty regime is possible. Here's how:
Head to Lush
Lush are dedicated to packaging free products! From shampoo bars, to face cleansers, Lush even has a packaging free (and cruelty free) makeup line!
Lush also operate a scheme encouraging customers to return their used plastic packaging. Returning to a Lush store with 5 empty black pots will get you a free face mask! Lush are also working to make their 100% of their packaging recyclable or compostable.
Find Alternative Packaging Brands
Not all products can be 'naked' as Lush would describe them. Never fear, because some brands have tackled this issue.
BYBI is one of those brands. Rather than using single use plastics in their packaging, BYBI use "sugarcane-dervied bio plastics", which can be recycled or composted. BYBI doesn't claim to be 100% plastic free, but they are making efforts to be more sustainable.
Soué is another brand dedicated to going waste free. What they say:
"Our aim is to help people add zero waste to their everyday skincare routines while not compromising on aesthetic or function Soué packaging is either recyclable or completely compostable."
They've even found a way to compost their stickers! Using water based glue and vegetable ink – everything about Soué's packaging is great for the environment!
Change The Way You Remove Makeup
A big part of most beauty regimes is removing your makeup. The tools we use to remove our makeup, however, are adding to landfill. Most things like cotton rounds, makeup removal wipes, and cotton buds are single use and end up in landfill almost as quick as they got into our hands.
The production of cotton for use in beauty regimes is not very environmentally friendly. WWF say "current cotton production methods are environmentally unsustainable."
See Also
So, to tackle the environmental impact of cotton production and reduce landfill with single use products we can:
Use Re-usables!
Re-usable cotton rounds are becoming more and more popular. The premise is quite simple, they act the same as a 'normal' cotton round but instead of chucking them in the bin you pop them in a wash bag and add them to your next wash. Simples! We've tried these, and can confirm they do the job!
Bamboo Instead of Plastic
Cotton buds are handy for tidying up eyeliner and the likes, but their primary ingredient is plastic. Switch to bamboo cotton buds to reduce landfill.
Biodegradable Wipes!
If you just can't be without your face wipes, make the switch to biodegradable wipes. Simple have produced a biodegradable wipe, as well as brands like Yes To, and Eco Care.
Go forth and pamper yourself, sustainably!
Are you conscious of the possible waste in your beauty routine?Will you be trying any of the products mentioned? Let us know in the comments!