We're All Friends Here: Chats & Advice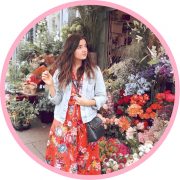 Hello everyone! You may have noticed that things are a little different with this week's We're All Friends Here. Instead of chatty Instagram stories, I'll be sharing some of my thoughts on the dilemmas and advice we got in this week here.
If you don't know what We're All Friends here is, it's an advice segment that I hist on Missy.ie's Instagram stories every Wednesday at 8pm. Our lovely followers send in dilemmas or issues they need advice on throughout the week. These dilemmas are then shar...
Sorry! You have reached a premium article
To read this article and for unlimited access to the stories worth paying for, subscribe now to Missy.ie from just €4 a month