YA Books Being Released In December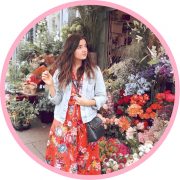 We've reached the final month of 2020, can you believe it? As with every new month, we've rounded up some of the best YA books being released in December!
YA Books Being Released In November
The Cousins by Karen McSlaught
Release Date: December 3rd, 2020
From the #1 New York Times bestselling author of One of Us Is Lying comes your next obsession. You'll never feel the same about family again.
Milly, Aubrey, and Jonah Story are cousins, but they barely know each another, and they've never even met their grandmother. Rich and reclusive, she disinherited their parents before they were born. So when they each receive a letter inviting them to work at her island resort for the summer, they're surprised . . . and curious.
Their parents are all clear on one point–not going is not an option. This could be the opportunity to get back into Grandmother's good graces. But when the cousins arrive on the island, it's immediately clear that she has different plans for them. And the longer they stay, the more they realize how mysterious–and dark–their family's past is.
The entire Story family has secrets. Whatever pulled them apart years ago isn't over–and this summer, the cousins will learn everything. 
Heiress Apparently by Diana Ma
Release Date: December 23rd, 2020
The first book in an epic and romantic YA series following the fictionalized descendants of the only officially recognized empress regent of China
Gemma Huang is a recent transplant to Los Angeles from Illinois, having abandoned plans for college to pursue a career in acting, much to the dismay of her parents. Now she's living with three roommates in a two-bedroom hovel, auditioning for bit roles that hardly cover rent. Gemma's big break comes when she's asked to play a lead role in an update of M. Butterfly filming for the summer in Beijing. When she arrives, she's stopped by paparazzi at the airport. She quickly realizes she may as well be the twin of one of the most notorious young socialites in Beijing. Thus kicks off a summer of revelations, in which Gemma uncovers a legacy her parents have spent their lives protecting her from—one her mother would conceal from her daughter at any cost.
The Good Girls by Claire Eliza Bartlett
Release Date: December 1st, 2020
The troublemaker. The overachiever. The cheer captain. The dead girl.
Like every high school in America, Jefferson-Lorne High contains all of the above.
After the shocking murder of senior Emma Baines, three of her classmates are at the top of the suspect list: Claude, the notorious partier; Avery, the head cheerleader; and Gwen, the would-be valedictorian.
Everyone has a label, whether they like it or not–and Emma was always known as a good girl. But appearances are never what they seem. And the truth behind what really happened to Emma may just be lying in plain sight. As long-buried secrets come to light, the clock is ticking to find Emma's killer–before another good girl goes down
Escaping Eleven by Jerri Chisholm
Release Date: December 8th, 2020
In Compound Eleven, the hierarchy of the floors is everything.
My name is Eve Hamilton, and on my floor, we fight.
Which at least is better than the bottom floor, where they toil away in misery. Only the top floor has any ease in this harsh world; they rule from their gilded offices.
Because four generations ago, Earth was rendered uninhabitable—the sun too hot, the land too barren. Those who remained were forced underground. While not a perfect life down here, I've learned to survive as a fighter.
Except my latest match is different. Instead of someone from the circuit, my opponent is a mysterious boy from the top floor. And the look in his eyes tells me he's different…maybe even kind.
Right before he kicks my ass.
Still, there's something about him—something that says he could be my salvation…or my undoing. Because I'm no longer content to just survive in Eleven. Today, I'm ready to fight for more than my next meal: I'm fighting for my freedom. And this boy may just be the edge I've been waiting on.
The Bitterwine Oath by Hannah West
Release Date: December 1st, 2020
Every fifty years, a cult claims twelve men to murder in a small Texas town. Can one girl end the cycle of violence – and save the boy who broke her heart?
San Solano, Texas is a quaint town known for its charm, hospitality, and history of murder. Twice now, twelve men have been brutally killed, and no one knows who did it. A shadowy witch? A copy-cat killer? Or a man-hating murderess? Eighteen-year-old Natalie Colter is sure that the rumors about her great-great-grandmother's cult of wronged women are just gossip, but that doesn't stop the true crime writers and dark tourism bloggers from capitalizing on the town's reputation. It's an urban legend that's hard to ignore, and it gets harder when Nat learns that the sisterhood is real, and magical. And they want her to join.
The more Nat learns of the Wardens' supernatural history, the more she wonders about the real culprits behind the town's ritualistic murders. Are the Wardens protecting San Solano from even darker forces? As the anniversary of the murders draws near, the town grows restless. Residents start getting "claimed" as this year's planned victims, including Levi Langford, the boy whose kiss haunted Nat for a year.
Nat knows that no one is safe. Can she and the sisterhood stop the true evil from claiming their town?
What YA books are you looking forward to being released in December 2020? 
Love books? Why not join the Missy Book Club?
Blurbs courtesy of Goodreads.com.