YA Books That Feature LGBTQ+ Characters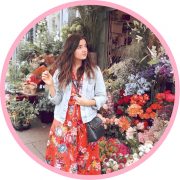 June is Pride month, which is a time to celebrate the LGBTQ+ community. A great way to learn about LGBTQ+ issues is to read about them!
These YA books feature a diverse range of LGBTQ+ characters.
5 YA Books That Feature LGBQT+ Characters
The Henna Wars by Adiba Jaigirdar
When Dimple Met Rishi meets Simon vs. the Homo Sapiens Agenda in this rom com about two teen girls with rival henna businesses.
When Nishat comes out to her parents, they say she can be anyone she wants—as long as she isn't herself. Because Muslim girls aren't lesbians. Nishat doesn't want to hide who she is, but she also doesn't want to lose her relationship with her family. And her life only gets harder once a childhood friend walks back into her life.
Flávia is beautiful and charismatic and Nishat falls for her instantly. But when a school competition invites students to create their own businesses, both Flávia and Nishat choose to do henna, even though Flávia is appropriating Nishat's culture. Amidst sabotage and school stress, their lives get more tangled—but Nishat can't quite get rid of her crush on Flávia, and realizes there might be more to her than she realized.
The Falling In Love Montage by Ciara Smyth
Saoirse doesn't believe in love at first sight or happy endings. If they were real, her mother would still be able to remember her name and not in a care home with early onset dementia. A condition that Saoirse may one day turn out to have inherited. So she's not looking for a relationship. She doesn't see the point in igniting any romantic sparks if she's bound to burn out.
But after a chance encounter at an end-of-term house party, Saoirse is about to break her own rules. For a girl with one blue freckle, an irresistible sense of mischief, and a passion for rom-coms.
Unbothered by Saoirse's no-relationships rulebook, Ruby proposes a loophole: They don't need true love to have one summer of fun, complete with every cliché, rom-com montage-worthy date they can dream up—and a binding agreement to end their romance come fall. It would be the perfect plan, if they weren't forgetting one thing about the Falling in Love Montage: when it's over, the characters actually fall in love… for real.
Exciting Times by Naoise Dolan
The New York Times proclaimed Exciting Times to have "echoes of Sally Rooney, but with a queer twist".
Ava moved to Hong Kong to find happiness, but so far, it isn't working out. Since she left Dublin, she's been spending her days teaching English to rich children—she's been assigned the grammar classes because she lacks warmth—and her nights avoiding petulant roommates in her cramped apartment.
When Ava befriends Julian, a witty British banker, he offers a shortcut into a lavish life her meager salary could never allow. Ignoring her feminist leanings and her better instincts, Ava finds herself moving into Julian's apartment, letting him buy her clothes, and, eventually, striking up a sexual relationship with him. When Julian's job takes him back to London, she stays put, unsure where their relationship stands.
Enter Edith. A Hong Kong–born lawyer, striking and ambitious, Edith takes Ava to the theater and leaves her tulips in the hallway. Ava wants to be her—and wants her. Ava has been carefully pretending that Julian is nothing more than an absentee roommate, so when Julian announces that he's returning to Hong Kong, she faces a fork in the road. Should she return to the easy compatibility of her life with Julian or take a leap into the unknown with Edith?
Pet is here to hunt a monster.
Are you brave enough to look?
There are no more monsters anymore, or so the children in the city of Lucille are taught. With doting parents and a best friend named Redemption, Jam has grown up with this lesson all her life. But when she meets Pet, a creature made of horns and colours and claws, who emerges from one of her mother's paintings and a drop of Jam's blood, she must reconsider what she's been told. Pet has come to hunt a monster, and the shadow of something grim lurks in Redemption's house. Jam must fight not only to protect her best friend, but also to uncover the truth, and the answer to the question-How do you save the world from monsters if no one will admit they exist?
In their riveting and timely young adult debut, acclaimed novelist Akwaeke Emezi asks difficult questions about what choices a young person can make when the adults around them are in denial.
Leah on the Offbeat by Becky Albertalli
This is the sequel novel to Simon vs. The Homo Sapiens Agenda which was turned into the feature film Love, Simon.
Leah Burke—girl-band drummer, master of deadpan, and Simon Spier's best friend from the award-winning Simon vs. the Homo Sapiens Agenda—takes center stage in this novel of first love and senior-year angst.
When it comes to drumming, Leah Burke is usually on beat—but real life isn't always so rhythmic. An anomaly in her friend group, she's the only child of a young, single mom, and her life is decidedly less privileged. She loves to draw but is too self-conscious to show it. And even though her mom knows she's bisexual, she hasn't mustered the courage to tell her friends—not even her openly gay BFF, Simon.
So Leah really doesn't know what to do when her rock-solid friend group starts to fracture in unexpected ways. With prom and college on the horizon, tensions are running high. It's hard for Leah to strike the right note while the people she loves are fighting—especially when she realises she might love one of them more than she ever intended.
Which YA books with LGBTQ+ characters are you most excited to read? What YA books with LGBTQ+ characters would you recommend?