10 Series With 3 Seasons Or More On Netflix!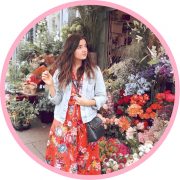 There's nothing worse than settling into a good series on Netflix and realising there's only a season or two for you to binge-watch. Which is why we've rounded up 10 series with 3 seasons or more on Netflix. Meaning you can get started knowing you'll be entertained for hours on end! If you watch all 10, then you're pretty much sorted for the rest of the summer (depending on how much Netflix you consume per day).
Here are 10 series' with 3 seasons or more on Netflix:
Modern Family
Seasons available: 7
Modern Family revolves around three different types of families (nuclear, step- and same-sex) living in the Los Angeles area, who are interrelated through Jay Pritchett and his children, daughter Claire and son Mitchell.

New Girl
Seasons available: 7
After a bad break-up, Jess, an offbeat young woman, moves into an apartment loft with three single men. Although they find her behavior very unusual, the men support her – most of the time.

Schitt's Creek
Seasons available: 6
When filthy-rich video store magnate Johnny Rose and his family suddenly find themselves broke, they are forced to leave their pampered lives to regroup and rebuild their empire from within the rural city limits of their only remaining asset – Schitt's Creek, an armpit of a town they once bought as a joke.

Gossip Girl
Seasons available: 6
Gossip Girl follows Blair Waldorf and Serena van der Woodsen, two extremely wealthy teenagers who live in Manhattan's Upper East Side. Expect drama, gossip, and fashion to die for! 

Riverdale
Seasons available: 4
Based on the Archie Comics series, Riverdale centres around friends Archie Andrews, Jughead Jones, Betty Cooper and Veronica Lodge. The town of Riverdale may be small but there are mysteries and murders at nearly every corner! 

Dynasty
Seasons available: 3
The Carringtons and the Colbys feud for control over their fortune — and their children — in this updated reboot of the classic prime-time soap. 

See Also
Gilmore Girls
Seasons available: 7 (plus a 4 1-hour long specials set years later).
Gilmore Girls focuses on the close mother-daughter relationship shared between Loreli Gilmore and Rory Gilmore. Having had Rory at a very young age, Lorlei has a strained relationship with her own mother. The series brings together (and tears apart) the 3 Gilmore Girls, as they find themselves in different situations.

Anne With An 'E'
Seasons available: 3
A plucky orphan whose passions run deep finds an unlikely home with a spinster and her soft-spoken bachelor brother. Based on the novel "Anne of Green Gables."

On My Block
Seasons available: 3
In a rough inner-city Los Angeles neighbourhood, four smart, funny, and streetwise teens find their lifelong friendship tested as they begin high school.

Glee
Seasons available: 6
High school teacher Will Schuester tries to reinvent McKinley High School's Glee Club and get its outcast members to realize their star potential.