10 YA Books You Should Read This Black History Month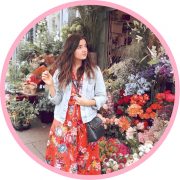 Black History Month is an annual observance originating in the United States, where it is also known as African-American History Month. It has received official recognition from governments in the United States and Canada, and more recently has been observed in Ireland, the Netherlands, and the United Kingdom." – Wikipedia.
It's super important that we observe Black History Month here in Ireland. What better way to learn about black history than to read about it with a good YA book? These YA books feature insights into black lives both now, and throughout history.
Here Are 10 YA Books To Read This
Black History Month
Dread Nation by Justina Ireland
Jane McKeene was born two days before the dead began to walk the battlefields of Gettysburg and Chancellorsville—derailing the War Between the States and changing America forever. In this new nation, safety for all depends on the work of a few, and laws like the Native and Negro Reeducation Act require certain children attend combat schools to learn to put down the dead. But there are also opportunities—and Jane is studying to become an Attendant, trained in both weaponry and etiquette to protect the well-to-do. It's a chance for a better life for Negro girls like Jane. After all, not even being the daughter of a wealthy white Southern woman could save her from society's expectations.
But that's not a life Jane wants. Almost finished with her education at Miss Preston's School of Combat in Baltimore, Jane is set on returning to her Kentucky home and doesn't pay much mind to the politics of the eastern cities, with their talk of returning America to the glory of its days before the dead rose. But when families around Baltimore County begin to go missing, Jane is caught in the middle of a conspiracy, one that finds her in a desperate fight for her life against some powerful enemies. And the restless dead, it would seem, are the least of her problems.
Black Enough by Ibi Zoboi et al
Black Enough is a star-studded anthology edited by National Book Award finalist Ibi Zoboi that will delve into the closeted thoughts, hidden experiences, and daily struggles of black teens across the country. From a spectrum of backgrounds—urban and rural, wealthy and poor, mixed race, immigrants, and more—Black Enough showcases diversity within diversity.
Whether it's New York Times bestselling author Jason Reynolds writing about #blackboyjoy or Newbery Honor-winning author Renee Watson talking about black girls at camp in Portland, or emerging author Jay Coles's story about two cowboys kissing in the south—Black Enough is an essential collection full of captivating coming-of-age stories about what it's like to be young and black in America.
Kingdom Of Souls by Rena Barron
Magic has a price—if you're willing to pay.
Born into a family of powerful witchdoctors, Arrah yearns for magic of her own. But each year she fails to call forth her ancestral powers, while her ambitious mother watches with growing disapproval.
There's only one thing Arrah hasn't tried, a deadly last resort: trading years of her own life for scraps of magic. Until the Kingdom's children begin to disappear, and Arrah is desperate to find the culprit.
She uncovers something worse. The long-imprisoned Demon King is stirring. And if he rises, his hunger for souls will bring the world to its knees… unless Arrah pays the price for the magic to stop him.
Let Me Hear a Rhyme by Angie Thomas
In this standalone novel, Tiffany D. Jackson tells the story of three Brooklyn teens who plot to turn their murdered friend into a major rap star by pretending he is still alive.
Biggie Smalls was right. Things done changed. But that doesn't mean that Quadir and Jarrell are okay letting their best friend Steph's tracks lie forgotten in his bedroom after he's killed—not when his beats could turn any Bed-Stuy corner into a celebration, not after years of having each other's backs.
Enlisting the help of Steph's younger sister, Jasmine, Quadir and Jarrell come up with a plan to promote Steph's music under a new rap name: The Architect. Soon, everyone in Brooklyn is dancing to Steph's voice. But then his mixtape catches the attention of a hotheaded music rep and—with just hours on the clock—the trio must race to prove Steph's talent from beyond the grave.
Now, as the pressure—and danger—of keeping their secret grows, Quadir, Jarrell, and Jasmine are forced to confront the truth about what happened to Steph. Only each has something to hide. And with everything riding on Steph's fame, together they need to decide what they stand for before they lose everything they've worked so hard to hold on to—including each other.
By day, seventeen-year-old Kiera Johnson is an honors student, a math tutor, and one of the only Black kids at Jefferson Academy. But at home, she joins hundreds of thousands of Black gamers who duel worldwide as Nubian personas in the secret multiplayer online role-playing card game, SLAY. No one knows Kiera is the game developer, not her friends, her family, not even her boyfriend, Malcolm, who believes video games are partially responsible for the "downfall of the Black man."
But when a teen in Kansas City is murdered over a dispute in the SLAY world, news of the game reaches mainstream media, and SLAY is labeled a racist, exclusionist, violent hub for thugs and criminals. Even worse, an anonymous troll infiltrates the game, threatening to sue Kiera for "anti-white discrimination."
Driven to save the only world in which she can be herself, Kiera must preserve her secret identity and harness what it means to be unapologetically Black in a world intimidated by Blackness. But can she protect her game without losing herself in the process?
The Voting Booth by Brandy Colbert
Marva Sheridan was born ready for this day. She's always been driven to make a difference in the world, and what better way than to vote in her first election?
Duke Crenshaw is so done with this election. He just wants to get voting over with so he can prepare for his band's first paying gig tonight. Only problem? Duke can't vote.
When Marva sees Duke turned away from their polling place, she takes it upon herself to make sure his vote is counted. She hasn't spent months doorbelling and registering voters just to see someone denied their right. And that's how their whirlwind day begins, rushing from precinct to precinct, cutting school, waiting in endless lines, turned away time and again, trying to do one simple thing: vote. They may have started out as strangers, but as Duke and Marva team up to beat a rigged system (and find Marva's missing cat), it's clear that there's more to their connection than a shared mission for democracy.
Romantic and triumphant, The Voting Booth is proof that you can't sit around waiting for the world to change, but some things are just meant to be.
Calling My Name by Liara Tamani
This novel tells a universal coming-of-age story about Taja Brown, a young African American girl growing up in Houston, Texas, and deftly and beautifully explores the universal struggles of growing up, battling family expectations, discovering a sense of self, and finding a unique voice and purpose.
Told in fifty-three short, episodic, moving, and iridescent chapters, Calling My Name follows Taja on her journey from middle school to high school.
Pride and Prejudice gets remixed in this smart, funny, gorgeous retelling of the classic, starring all characters of color, from Ibi Zoboi, National Book Award finalist and author of American Street.
Zuri Benitez has pride. Brooklyn pride, family pride, and pride in her Afro-Latino roots. But pride might not be enough to save her rapidly gentrifying neighborhood from becoming unrecognizable.
When the wealthy Darcy family moves in across the street, Zuri wants nothing to do with their two teenage sons, even as her older sister, Janae, starts to fall for the charming Ainsley. She especially can't stand the judgmental and arrogant Darius. Yet as Zuri and Darius are forced to find common ground, their initial dislike shifts into an unexpected understanding.
But with four wild sisters pulling her in different directions, cute boy Warren vying for her attention, and college applications hovering on the horizon, Zuri fights to find her place in Bushwick's changing landscape, or lose it all.
In a timely update of Jane Austen's Pride and Prejudice, critically acclaimed author Ibi Zoboi skillfully balances cultural identity, class, and gentrification against the heady magic of first love in her vibrant reimagining of this beloved classic.
Stamped: Racism, Antiracism, and You by Jason Reynolds & Ibram X. Kendi
A timely, crucial, and empowering exploration of racism–and antiracism–in America
This is NOT a history book.
This is a book about the here and now.
A book to help us better understand why we are where we are.
A book about race.
The construct of race has always been used to gain and keep power, to create dynamics that separate and silence. This remarkable reimagining of Dr. Ibram X. Kendi's National Book Award-winning Stamped from the Beginning reveals the history of racist ideas in America, and inspires hope for an antiracist future. It takes you on a race journey from then to now, shows you why we feel how we feel, and why the poison of racism lingers. It also proves that while racist ideas have always been easy to fabricate and distribute, they can also be discredited.
Through a gripping, fast-paced, and energizing narrative written by beloved award-winner Jason Reynolds, this book shines a light on the many insidious forms of racist ideas–and on ways readers can identify and stamp out racist thoughts in their daily lives.
The Revolution of Birdie Randolph
by Brandy Colbert
Dove "Birdie" Randolph works hard to be the perfect daughter and follow the path her parents have laid out for her: She quit playing her beloved soccer, she keeps her nose buried in textbooks, and she's on track to finish high school at the top of her class. But then Birdie falls hard for Booker, a sweet boy with a troubled past…whom she knows her parents will never approve of.
When her estranged aunt Carlene returns to Chicago and moves into the family's apartment above their hair salon, Birdie notices the tension building at home. Carlene is sweet, friendly, and open-minded–she's also spent decades in and out of treatment facilities for addiction. As Birdie becomes closer to both Booker and Carlene, she yearns to spread her wings. But when long-buried secrets rise to the surface, everything she's known to be true is turned upside down.
Have you read any YA books for Black History Month? What YA books would you recommend we read for Black History Month?