Don't Miss These Fantastic YA Books By Black Authors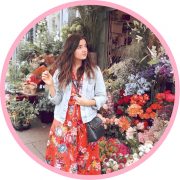 Whilst non-fiction books are great for learning about matters of race, racism, and white privilege we can also learn from YA fiction books written about black lives and experiences, by black authors.
If you are white reading books by black authors about the lived black experience, we are amplifying black voices whilst also educating ourselves, a key task in learning about anti-racism.
Here are some great YA fiction books by black authors:
The Sun Is Also A Star by Nicola Yoon


SHOP NOW

Nicola Yoon is a Jamaican- American author. Yoon has had multiple bestsellers. The Sun Is Also A Star is the most recent novel of hers to be adapted for the screen! So when you're finished reading you can watch the movie!
Natasha: I'm a girl who believes in science and facts. Not fate. Not destiny. Or dreams that will never come true. I'm definitely not the kind of girl who meets a cute boy on a crowded New York City street and falls in love with him. Not when my family is twelve hours away from being deported to Jamaica. Falling in love with him won't be my story.
Daniel: I've always been the good son, the good student, living up to my parents' high expectations. Never the poet. Or the dreamer. But when I see her, I forget about all that. Something about Natasha makes me think that fate has something much more extraordinary in store—for both of us.
The Universe: Every moment in our lives has brought us to this single moment. A million futures lie before us. Which one will come true?


SHOP NOW

This is Justin A. Reynolds' debut novel. Having always wanted to be a writer, Justin has produced some amazing works since Opposite Of Always.
When Jack and Kate meet at a party, bonding until sunrise over their mutual love of Froot Loops and their favorite flicks, Jack knows he's falling—hard. Soon she's meeting his best friends, Jillian and Franny, and Kate wins them over as easily as she did Jack.
But then Kate dies. And their story should end there.
Yet Kate's death sends Jack back to the beginning, the moment they first meet, and Kate's there again. Healthy, happy, and charming as ever. Jack isn't sure if he's losing his mind.
Still, if he has a chance to prevent Kate's death, he'll take it. Even if that means believing in time travel. However, Jack will learn that his actions are not without consequences. And when one choice turns deadly for someone else close to him, he has to figure out what he's willing to do to save the people he loves.


SHOP NOW

Angie Thomas is the author who brought us The Hate U Give, an amazing book that was adapted into a movie starring Amandla Stenberg and KJ Apa.
Sixteen-year-old Bri wants to be one of the greatest rappers of all time. Or at least make it out of her neighborhood one day. As the daughter of an underground rap legend who died before he hit big, Bri's got big shoes to fill. But now that her mom has unexpectedly lost her job, food banks and shutoff notices are as much a part of Bri's life as beats and rhymes. With bills piling up and homelessness staring her family down, Bri no longer just wants to make it—she has to make it.
On the Come Up is Angie Thomas's homage to hip-hop, the art that sparked her passion for storytelling and continues to inspire her to this day. It is the story of fighting for your dreams, even as the odds are stacked against you; of the struggle to become who you are and not who everyone expects you to be; and of the desperate realities of poor and working-class black families.


SHOP NOW

Tiffany D. Jackson is a critically acclaimed author. The good news is if you enjoy Monday's Not Coming, Tiffany has a few more novels, with the newest being released laster this year!
Monday Charles is missing, and only Claudia seems to notice. Claudia and Monday have always been inseparable—more sisters than friends. So when Monday doesn't turn up for the first day of school, Claudia's worried. When she doesn't show for the second day, or second week, Claudia knows that something is wrong. Monday wouldn't just leave her to endure tests and bullies alone. Not after last year's rumors and not with her grades on the line. Now Claudia needs her best—and only—friend more than ever. But Monday's mother refuses to give Claudia a straight answer, and Monday's sister April is even less help.
As Claudia digs deeper into her friend's disappearance, she discovers that no one seems to remember the last time they saw Monday. How can a teenage girl just vanish without anyone noticing that she's gone?


SHOP NOW

Tomi Adeyemi is a Nigerian-American author. Children of Blood & Bone is her debut novel, and the first in a series. If you enjoy the book, it's set to be made into a movie soon!
They killed my mother.
They took our magic.
They tried to bury us.
Now we rise.
Zélie Adebola remembers when the soil of Orïsha hummed with magic. Burners ignited flames, Tiders beckoned waves, and Zélie's Reaper mother summoned forth souls.
But everything changed the night magic disappeared. Under the orders of a ruthless king, maji were killed, leaving Zélie without a mother and her people without hope.
Now Zélie has one chance to bring back magic and strike against the monarchy. With the help of a rogue princess, Zélie must outwit and outrun the crown prince, who is hell-bent on eradicating magic for good.
Danger lurks in Orïsha, where snow leoponaires prowl and vengeful spirits wait in the waters. Yet the greatest danger may be Zélie herself as she struggles to control her powers and her growing feelings for an enemy.


SHOP NOW

Nic Stone is an American author. Dear Martin is her YA debut novel. Stone has said she strives to bring diverse voices to her work. The sequel Dear Justyce is out later this year!
Raw, captivating, and undeniably real, Nic Stone joins industry giants Jason Reynolds and Walter Dean Myers as she boldly tackles American race relations in this stunning debut.
Justyce McAllister is top of his class and set for the Ivy League—but none of that matters to the police officer who just put him in handcuffs. And despite leaving his rough neighborhood behind, he can't escape the scorn of his former peers or the ridicule of his new classmates. Justyce looks to the teachings of Dr. Martin Luther King Jr. for answers. But do they hold up anymore? He starts a journal to Dr. King to find out.
Then comes the day Justyce goes driving with his best friend, Manny, windows rolled down, music turned up—way up, sparking the fury of a white off-duty cop beside them. Words fly. Shots are fired. Justyce and Manny are caught in the crosshairs. In the media fallout, it's Justyce who is under attack.


SHOP NOW

This is Kristina's debut novel, her second novel Now That I've Found You will be out later this year.
When Chloe Pierce's mom forbids her to apply for a spot at the dance conservatory of her dreams, she devises a secret plan to drive two hundred miles to the nearest audition. But Chloe hits her first speed bump when her annoying neighbor Eli insists upon hitching a ride, threatening to tell Chloe's mom if she leaves him and his smelly dog, Geezer, behind. So now Chloe's chasing her ballet dreams down the east coast—two unwanted (but kinda cute) passengers in her car, butterflies in her stomach, and a really dope playlist on repeat.


SHOP NOW

Elizabeth Acevedo is an Afro-Dominican author. Acevedo has written several critically acclaimed novels including Poet X, and High Fires Burn High.
Camino Rios lives for the summers when her father visits her in the Dominican Republic. But this time, on the day when his plane is supposed to land, Camino arrives at the airport to see crowds of crying people…
In New York City, Yahaira Rios is called to the principal's office, where her mother is waiting to tell her that her father, her hero, has died in a plane crash.
Separated by distance – and Papi's secrets – the two girls are forced to face a new reality in which their father is dead and their lives are forever altered. And then, when it seems like they've lost everything of their father, they learn of each other.
Papi's death uncovers all the painful truths he kept hidden, and the love he divided across an ocean. And now, Camino and Yahaira are both left to grapple with what this new sister means to them, and what it will now take to keep their dreams alive.


SHOP NOW

Morgan Parker is a poet, essayist and novelist. Who Put This Song On? is her debut novel.
Trapped in sunny, stifling, small-town suburbia, seventeen-year-old Morgan knows why she's in therapy. She can't count the number of times she's been the only non-white person at the sleepover, been teased for her "weird" outfits, and been told she's not "really" black. Also, she's spent most of her summer crying in bed. So there's that, too.
Lately, it feels like the whole world is listening to the same terrible track on repeat—and it's telling them how to feel, who to vote for, what to believe. Morgan wonders, when can she turn this song off and begin living for herself?
Life may be a never-ending hamster wheel of agony, but Morgan finds her crew of fellow outcasts, blasts music like there's no tomorrow, discovers what being black means to her, and finally puts her mental health first. She decides that, no matter what, she will always be intense, ridiculous, passionate, and sometimes hilarious. After all, darkness doesn't have to be a bad thing. Darkness is just real.


SHOP NOW

Randi Pink grew up in the South in America. Girls Like Us is her second novel.
Four teenage girls. Four different stories. What they all have in common is that they're dealing with unplanned pregnancies.
In rural Georgia, Izella is wise beyond her years, but burdened with the responsibility of her older sister, Ola, who has found out she's pregnant. Their young neighbor, Missippi, is also pregnant, but doesn't fully understand the extent of her predicament. When her father sends her to Chicago to give birth, she meets the final narrator, Susan, who is white and the daughter of an anti-choice senator.
Randi Pink masterfully weaves four lives into a larger story – as timely as ever – about a woman's right to choose her future.
We'd love to hear your recommendations of YA fiction books by black authors that we could add to our list!