5 Movies on Netflix to Watch This Weekend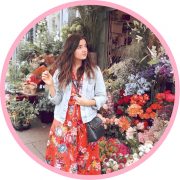 Netflix movies and weekends go hand in hand! With the weather not looking all too great, it's the perfect excuse to grab some micro-wave popcorn, and a blanket and relax with a good movie!
From rom-coms to comedies, these are the movies on Netflix to watch this weekend!
5 Movies On Netflix To Watch This Weekend
Angus, Thongs & Perfect Snogging

British teen drama about a 14-year-old girl who keeps a diary, chronicling the ups and downs of being a teenager.
We featured Angus, Thongs… in our 'What's Coming To Netflix in June' post, and we're super excited it's finally here! This was the teen movie back in the day, but is still fairly relevant! If you fancy laugh out loud comedy, give this a watch!
A Cinderella Story

Teen Sam meets the boy of her dreams at a dance before returning to toil in her stepmother's diner. Can her lost cell phone bring them together?
We're big fans of Hilary Duff, so any movie with her in it is worth a watch in our opinion! As you can probably tell from the title, this is a modern re-telling of the classic fairytale.
The Edge of Seventeen

When Nadine's best (and only) friend starts dating her detested older brother, the teenage cynic's life becomes even more unbearable.
This is a great coming-of-age style movie with some major laugh out loud moments.
Candy Jar

Duelling high school debate champs who are at odds on just about everything forge ahead with ambitious plans to get into the colleges of their dreams.
This is one of those classic movies where arch-nemesis' end up falling for one another. Expect major cringe!
The Addams Family

Leading gloomy lives in isolation, a family of ghouls moves to a bland suburb where a reality TV show host's community plan cramps their style. 
Who doesn't love a good animation? This version of the Addams family is a more recent version of the classic movies. It's laugh out loud comedy.
Do you have any  recommendations of movies on Netflix to watch this weekend?