5 Shows To Watch If You Love Friends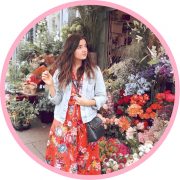 Friends… it seems to be everyone's favourite TV Show and we can understand why. However, it's always nice to mix things up so we've put together a list of the 5 shows to watch if you love Friends! And the best news? They're all available on Netflix.
That 70s Show

Set in the 70s (surprise, surprise) That 70s Show is a hilarious sitcom that follows the life of teenager Eric and his best friends. You may recognise some famous faces, yep that is the now married couple Mila Kunis and Ashton Kutcher! There's also a Friends connection with that 70s Show, Eric's mom also plays Alice (Phoebe's sister in law)! If you love the 90s nostalgia of Friends, why not give the 70s a go?
The Fresh Prince of Bel-Air

Ever wonder where Will Smith got his start? The Fresh Prince of Bel-Air of course! Will, played by Will Smith, is sent to live with his rich aunt and uncle in Bel-Air after getting into a fight in his own not so Bel-Air-like neighbourhood (the theme song explains it all). Same 90s vibes as Friends and it's absolutely hilarious whilst dealing with some heavy themes!
The Big Bang Theory

Think Friends with a bit of science thrown in and you've got The Big Bang Theory! You've probably seen the odd episode on TV but thanks to Netflix you can binge watch the laughter-filled 12 seasons!
Full House

Full House was filmed in the 80s so it's got that vintage style going for it. The show follows Danny who is left raising his three girls on his own when his wife passes away. He's not all alone though, he has his musician brother-in-law, Jesse Katsopolis, and his best friend, comedian Joey Gladstone to help out. What could possibly go wrong? Fun fact: Mary Kate and Ashley Olsen shared the role of Michelle, possibly the sassiest character ever!

via GIPHY
How I Met Your Mother

How I Met Your Mother follows the (very long) journey of Ted Moseby recounting the story of how he met their mother to his children. There are some great laughs throughout the series, and it's very similair to Friends; a group of friends living in a city? Check! Two of the friends are a couple? Check! There's a character who is perhaps too fond of the ladies? Check!
Have you watched any of these shows to watch if you love Friends? How do they compare to Friends in your opinion?