ALDI Are Releasing A Dupe For The Foreo Facial Cleanser…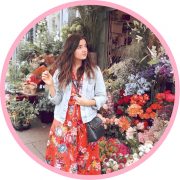 ALDI are releasing another great dupe! This time it's for the FOREO facial cleanser, and we're super excited about it!
We here at Missy HQ love a good ALDI beauty special buy. From skincare to makeup, ALDI have released some amazing dupes over the years.
What You Need To Know About
The New ALDI Dupe
What Is It?
The facial cleanser is an electric silicone cleanser. "Take your beauty regime to the next level and restore your youthful glow. Includes 14 intensity levels. Water-resistant. USB charging cord. Choose from Normal, Sensitive or Combination Skin Cleanser."
When Will It Be In-Store?
The silicone cleanser will be in ALDI stores on Sunday, October 25th.
How Much Will It Cost?
The silicone cleanser costs a very reasonable €9.82.
What Colours Does It Come In?
So far we know that the facial cleanser will come in light pink, light blue, red, and grey.
Will you be picking up this ALDI Foreo Dupe? Let us know your thoughts on it if you do!