Easy At Home Workouts To Do During Lockdown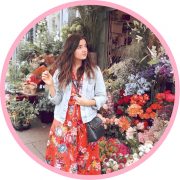 Easy at home workouts can be a saving grace during this isolation period. With schools closing due to the outbreak of COVID-19 (Coronavirus) there are no P.E classes so your physical activity might have gone dropped a bit in recent weeks. Exercise is a great way to break up the long days of being stuck indoors. It's also really great for your mental health which can be especially vulnerable in these current circumstances.
With the government urging us to stay inside and socially distance ourselves from others, now is a great time to embrace the 'at home workout.'
Here are our favourite at easy home workouts:
Yoga is a great way to get some exercise in whilst practising mindfulness. Yoga with Adrienne is a very popular Youtube channel with over 1.6 million subscribers. Adrienne has yoga videos for topical subjects such as anxiety, and self-love. She also has videos based on your job. Adrienne has started a Home yoga series, which is 30 days of yoga, each with different goals. Some titles include, heal, stretch, and ignite. All you need is a mat (or a rug) and you're good to go, making this the ultimate easy at home workout!
HIIT with The Body Coach
Joe Wicks, aka The Body Coach is the king of at home workouts. He specialises in HIIT (High Intensity Interval Training) workouts. His Youtube videos are very varied in exercise type, and length so there is something for everyone. Due to school closures Joe has released a new series titled 'P.E with Joe', as a way of replacing the usual P.E class. Check out his Youtube Channel for all his great, easy at home workout videos!
Daily Fitness Live's With PrettyLittleThing
A post shared by FASHION • BEAUTY • LIFESTYLE (@prettylittlething) on
PrettyLittleThing are bringing you all of the at-home live fitness workouts. "We're turning your 'I can't' into 'I can' with these 20-30 minute workouts that will lift your mood and give you focus. Each evening we'll be bringing you different fitness sessions from leg, booty or anything that will get your pulses racing. Whether you're a gym bunny or fitness newbie everybody will be able to join in; it's easy!"
How to join in? Follow at @prettylittlething and tune into their IG LIVE @ 7pm with some very special guests.
Fitness Blender
Fitness Blender is another Youtube Channel offering easy at home workouts. Their workouts are very varied so whether you're a seasoned gym goer or just looking to get a bit of movement in throughout the day this is the channel for you. Some videos require equipment whilst others are completely equipment free. They also have great warm up and cool down videos – essential when exercising.
Blogilates
Cassey aka Blogilates creates informative exercise videos on Youtube, Instagram, and TikTok! Cassey's videos usually aren't too long and don't require equipment. Cassey focuses on positivity and mental health as well as physical health which is refreshing.
What are your favourite at home workouts?