Gender Identity Terms: What You Need to Know to Correctly Describe Gender & Sexuality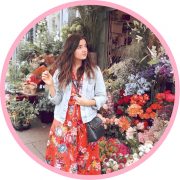 When it comes to gender and sexuality there is a lot more to the equation than male or female, heterosexual or homosexual. Educating ourselves on the multitude of genders and sexualities is very important.
Seeing as June is Pride month, we thought it only fitting to put together a guide on the Gender Identity Terms you need to know to correctly describe gender and sexuality.
Sex & Gender
You'll hear these terms used a lot throughout this article, ...
Sorry! You have reached a premium article
To read this article and for unlimited access to the stories worth paying for, subscribe now to Missy.ie from just €4 a month