Gradual Tanner: Everything You Need To Know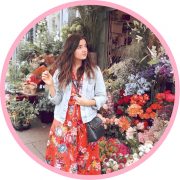 Gradual tanner can be a great alternative to instant tan as it allows you to build up a little bit of colour gradually rather than all at once.
Gradual tan isn't as talked about as it's sister instant self-tan but it's just as effective in getting a subtle sun-kissed glow!
If gradual tanner sounds more appealing than instant self-tan to you then keep reading for everything you need to know about gradual tanner.
What Is Gradual Tanner?
Gradual tanner works to build a subtle colour over a period of time. Unlike instant self-tan, gradual tanner won't show up straight away, it takes a few applications to see results. This can be really good as a way of getting a natural looking tan as it appears to develop in a natural way.
Gradual Tanner vs. Instant Self-Tan
As we've said, gradual tan and instant self-tan are not the same. So how do you know which one to choose?
Gradual tan allows you much better control of the level of colour achieved. With self-tan, if you apply, and don't like the colour, it can take a few days (and a whole lot of scrubbing) to remove it properly! Gradual tan is the perfect introduction to fake tan as it allows you to build up a colour you're happy with.
Benefits of Gradual Tanner
Like all tan in a bottle, gradual tanner is much better for you as it means you're not soaking up harmful UVA and UVB rays.
Not only that, but gradual tan is ultra moisturising and hydrating! It's also easier to avoid streaks or miss patches with gradual tanner. This is because you're applying it multiple times so you're less likely to miss a spot.
Our Favourite Gradual Tanners
St. Tropez: Gradual Tan Lotion
Enriched with decadent moisturising benefits, Gradual Tan Lotion soothes, smoothes and hydrates skin whilst building a gradual golden tan and maintaining it for longer than ever before. Ideal for everyday use. Gradual Tan Lotion eliminates the dreaded tell-tale self-tan scents and leaves skin refreshingly fragrant with an uplifting and subtle scent.
Perfect for adding a subtle golden glow to pasty winter skin or boosting a natural summer tan. Gradual Tan Lotion leaves the skin deliciously soft and supple with a healthy flush of sun-kissed bronze colour.
Bondi Sands: Everyday Gradual Tanning Milk
Perfect for maintaining a smooth, healthy glow all year round, Bondi Sands Everyday Gradual Tanning Milk SPF 15 simultaneously protects your skin from the sun. Enriched with Aloe Vera, Vitamin E and Cocoa Butter, this hydrating formula is an essential addition to your skincare regime.
Isle of Paradise: Happy Tan Everyday Gradual Glow
Formulated with colour correcting actives and light reflecting particles, Happy Tan Everyday Gradual Glow effortlessly builds a natural, sun-kissed glow. Getting to work within 4 – 6 hours, this smooth formula contains Avocado, Chia Seed and Coconut Oils to simultaneously nourish and hydrate the skin.
You Might Also Like…