The Top 5 Self Tan Products To Use For A Sun-Kissed Glow!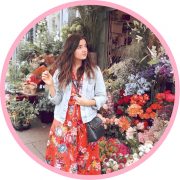 For some of us, summer means fake tan! There are a lot of mixed thoughts when it comes to the use of self (or fake) tan. Whilst it's a great option for those who want a sun kissed look without exposure to harmful UVB and UVA rays, it's not for everyone, and that's perfectly ok. I myself become self-tans biggest fan during the summer months, but choose to embrace my natural paleness in the winter.
If you are someone who is partial to a bit of self-tanner, then keep reading because I've rounded up the top 5 fake tans for summer! Remember, preparation and application are key, but tan disasters do happen. Luckily, there's self tan eraser for that!
Top 5 Self-Tanning Products for Summer
Iconic Bronze Luxury Tanning Mousse


SHOP NOW

Iconic Bronze Mousse contains a unique blend of tanning actives which help you achieve a beautiful and completely natural looking tan.
Iconic Bronze is possibly one of the most recognisable self-tanning brands here in Ireland. It's super popular, and it's easy to see why! The mousse texture feels really nourishing on the skin, and the colour pay-off is great. I've used both the medium and dark in this tan, and they both looked super natural.
Bahama Body by Terrie McEvoy​


SHOP NOW

Known for her flawless, bronze tan all year round, Irish influencer Terrie McEvoy has collaborated with SOSU by Suzanne Jackson to bring you a rich tanning mousse for an amazing price. 
Bahama Body is a great tan for the price, retailing for €10 in Penneys stores and online! It goes on evenly, doesn't smell overwhelming, and lasts for ages (no joke, this stuff does not budge even when you want it to!).
This self-tanner comes in 2 shades. You can choose from shades 'dark' and 'ultra dark.'
Bondi Sands Self Tanning Foam


SHOP NOW

Enriched with Aloe Vera and infused with a scent of coconut, this lightweight self tanning foam will leave your skin glowing like a day on Bondi Beach!
The Bondi Sands Self-Tanner formula is really hydrating meaning it goes on easily, and has a very natural look. Your skin feels nourished after applying. The tan doesn't cling to dry spots like elbows and knees, and has a rich coconut-y smell!
Cocoa Brown 1 Hour Tan
Cocoa Brown is a household name, so of course it had to be included.