Halloween Movies That Aren't Horror Movies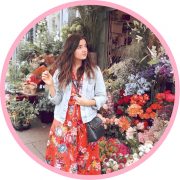 If you love Halloween but aren't too fond of the horror genre that it's often associated with, then never fear you are not alone! Which is why we've put together a list of Halloween themed movies that don't stem from horror. You're welcome!
Here Are 10 Halloween Movies That Aren't Horror Movies…
Halloweentown
A Disney Channel Original classic, Halloweentown features a magical town where it's practically Halloween all year round!
When Grandma Aggie comes visiting, the Piper children notice her use magic. Curious, they follow her back to Halloweentown where Aggie and their mother Gwen are attacked by the dark forces. If you enjoy Halloweentown, there's 3 other Halloweentown movies to watch after!
Twitches
Another Disney Channel Original, Twitches follows twin witches (see what they did there?) Alex and Camryn played by Tia and Tamara Mowry, of Sister Sister fame!
Reunited on their 21st birthday after being adopted by 2 different families, Alex and Camryn aka Artemis and Apolla join forces to rescue the magical land from which they came, the place where their birth mother still lives. There's also a sequel, Twitches Too!
Hocus Pocus
I mean, when you think Halloween movies, Hocus Pocus is kind of a given. So of course we had to include it in our list of Halloween movies that aren't horror movies.
Three witches resurrect after 300 years to exact revenge and begin a reign of terror after Max, a young boy who moves to Salem with his family, lights a cursed Candle of Black Flame.
Practical Magic
Practical Magic is a great Halloween movie to watch if you love a good 90s movie.
Two witch sisters, raised by their eccentric aunts in a small town, face closed-minded prejudice and a curse which threatens to prevent them ever finding lasting love.
The Craft
The Craft is another 90s classic Halloween movie. This one might be on the scarier side for some as it does feature black magic.
A newcomer to a Catholic prep high school falls in with a trio of outcast teenage girls who practice witchcraft, and they all soon conjure up various spells and curses against those who anger them.
Double, Double Toil & Trouble
Yep, that is Mary-Kate & Ashley! This movie is one of their firsts, and it's perfect for Halloween.
On Halloween night, two precocious little girls try to save their parents from their nasty old capitalist aunt's greedy clutches. Magic abounds and they meet mysterious new friends along the way.
The Addams Family
Halloween can't pass without giving the Addams Family a watch! Good news is, The Addams Family Values is coming to Netflix in October!
When an evil doctor learns about an eccentric family's missing relative, she hires an imposter to masquerade as him so that she can loot the family.
Casper
See Also
Casper truly is the friendliest ghost around. Which is why this is a great Halloween movie if you're not into horror!
Carrigan Crittenden hires paranormal expert Dr James Harvey to exorcise the ghosts from her mansion. The situation changes when Harvey's daughter befriends Casper, a friendly ghost.
Casper Meets Wendy is also a great movie to watch if you're a Casper fan. It stars none other than Lizzie McGuire herself, Hilary Duff!
The Corpse Bride
Whilst there's much debate over Tim Burton's other creation, The Nightmare Before Christmas, and the time of the year it's best suited for, Corpse Bride is certainly a Halloween watch!
When Victor is practising his wedding vows in the woods, he accidentally gets married to a skeleton-like creature called Emily who whisks him off to the land of the dead.
The Haunted Mansion
This is a great watch if you love Halloween but hate horror. Whilst it's supposed to be spooky, it is set in a haunted mansion after all, there are a few laughs along the way!
A realtor and his wife and children are summoned to a mansion, which they soon discover is haunted, and while they attempt to escape, he learns an important lesson about the family he has neglected.