How To Get A 'No Makeup' Back To School Look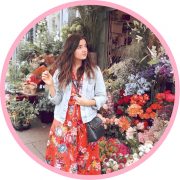 A 'no makeup' back to school look is essential if you want to wear a bit of makeup and not get in trouble for going against school policy.
Whilst schools often don't want you wearing makeup, a 'no makeup' makeup look will usually fly under the radar. We're talking ultra subtle here, no winged eyeliner or over-lined lips!
So if (and we mean if. Should you not want to wear any makeup in school or anywhere else, that's perfectly fine) you want to wear makeup in school for whatever reason, opt for these types of products for a subtle look and don't go overboard.
Products To Use For A 'No Makeup' Look
CC Cream
Swap heavy foundation for a more subtle CC Cream. Not only do CC cream's contain ingredients that are good for your skin, but they're super light and perfect for that 'no makeup' look. If it's redness you're hoping to counteract, opt for something in green. Just remember to blend, blend, blend!
Concealer
If you're not in need of a full base, concealer is great for covering up spots that have decided to pop up, or under eye discolouration. Again, it's all about preference! Remember, heavier concealers are for blemishes, and lighter formulas are for under the eyes. Heavy formulas under eyes can cause serious caking. If you're not one for makeup but want something for under your eyes, give an under-eye cream a go!
Brow Gel
If you feel naked without filling in your brows, brow gel is your new BFF! It's a much more subtle way to achieve a fuller brow, and it doesn't take as long as filling in your brows – so a timesaver in the mornings! You can opt for the colour of your eyebrows, or a clear brow gel.
Mascara
Mascara is one of the more obvious makeup products, so if your school is strict re: makeup then it's best to opt for one that promises a natural look. For a bit of something that doesn't show, clear mascara is the best option! Or go for brown for a subtle look that still has colour to it.
Lipgloss
School is not the place for a bold lip, so your best option is a nice gloss in a 'your lips but better' shade, or clear! Try opt for something that's not sticky as it can be very annoying. And peeling your hair off your lips for the most of class is not a great way to spend your time. A non-sticky gloss can also be used as a cheek tint so win/win!
These subtle makeup products should help you get the perfect 'no makeup' look for back to school. Remember practice makes perfect, and blending is key when it comes to things like CC cream and foundation.