How To Make Your College Room A Home!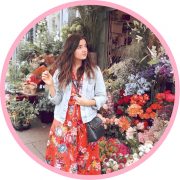 Most of you will probably have asserted your independence now that you're in college, and have moved out of your family home. This can be a very big step. Whilst it's great to get a bit of independence, it can be hard to make your new digs feel like a home.
Whether you are staying with a host family, on campus, or in a student house, your room is a great chance to put your stamp on your space.  You obviously can't go wild repainting or hanging up pictures on every available space, so Missy has a few tips to make your room at college a home!
Pick A Quirky Duvet Cover!
Whether you are staying in a broom cupboard, or you managed to score a double room, it's guaranteed there'll be a bed of some description. A duvet cover is a great way to add a pop of colour and bit of personality to your space. New Look has a great selection! We really love these sloth, llama and mermaid themed sets!
Fairy Lights!
We are yet to find a room that doesn't need a set of fairy lights. They just seem to make everything better! The great thing is most fairy lights you buy are battery-powered so your room mates can't blame you for a pricey electricity bill.
We love the fact you can make these ASOS lights into a sign. If you fancy hanging some Polaroids, why not try these cute clip lights?
Cushions
A few scatter cushions can do a room the world of good. They add a pop of colour and texture. While they can be a nuisance to take on and off your bed everyday, you'll love the sense of comfort and homeyness they bring.
We adore the selection ASOS has! The eyelash one is our fav! Add a pop of colour with the pink flamingos, or take the slogan trend a step further with this FUN cushion!
Plants & Succulents
Whether you opt for real or fake, there is one place you turn to for all your potted plant needs – IKEA! If you're looking to add a little touch of the outdoors to your room but you're not the best at keeping plants alive try these artificial plants and succulents. If you're up for the challenge of keeping a plant alive, we love these orchid and bamboo plants.
Pictures
When we're away from family, friends, and pets in college you can start to feel a little homesick. A great way to tackle this is to decorate your room with pictures from home. Blu-tac can ruin walls so why not try some cute stand alone frames. There are some super cute frames out there, we've selected some of our faves! Including a cute memo board for notes and photos!
Have you any tips for decorating your college room?