How To Pick A Debs Date: From Going Solo To Group Dates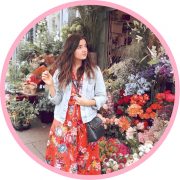 Debs season can often cause a bit of panic when asked the question "so… who are you taking to the debs?" Our advice is first and foremost not to panic. We here at Missy have all the options you can take as your date for the night!
Go With… Your Boyfriend/Girlfriend
If you have a significant other it's probably best to ask them to the debs as your first option. Hurt feelings will only cause unnecessary drama. While your friends might want you to go with them, go with what you want and ask your significant other if you want to. It's your night too, you shouldn't have to sacrifice who you'd like to go with.
Go With… A Group Of Friends
Don't fret if you're a single gal, the debs isn't all about finding one person to go with. If you and a group of friends don't want to bother with asking someone to the debs, go with one another! What sounds better than partying the night away with your besties?? If a group hang doesn't pan out and you still need a date, why not ask one of your friends from another school to go?
Don't be afraid to assert your independence and head to the debs solo. It's 2021 after all, and why it may seem daunting going by yourself means you don't have to worry about anyone else. You also save a few bob by not having to pay for your date's ticket!
Go With… The Person You Like
Your debs is probably the last time you're going to be with your class. That means it may also be your last opportunity to bite the bullet and ask the person you've had a crush on since 1st year! Honesty is the best policy when it comes to asking someone out, so be open, clearly communicate what you're looking for, and make lots of eye contact.
If you're feeling a little adventurous ask a friend if they know anyone who might be a suitable debs date. Don't go into it completely blind and maybe arrange to meet them a week or so in advance, just to ensure you'll get on.
Does the idea of trying to find a debs date make you panic? Let us know in the comments below!