How To Pick A Debs Date: From Going Solo To Group Dates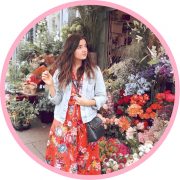 Debs season can often cause a bit of panic when asked the question "so… who are you taking to the debs?" Our advice is first and foremost not to panic. We here at Missy have all the options you can take as your date for the night!
Go With… Your Boyfriend/Girlfriend
If you have a significant other it's probably best to ask them to the debs as your first op...
Sorry! You have reached a premium article
To read this article and for unlimited access to the stories worth paying for, subscribe now to Missy.ie from just €4 a month