5 Tips To Get The Best Debs Photos Imaginable!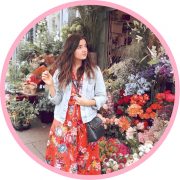 With Debs season in full swing, we here at Missy have been looking into what makes a great photo! Posing for photos is a love/hate thing, some people are naturals and others need a bit of help!
Let's be honest, it's all about the pose and making the most your angles... Follow these tips for fab Debs photos!

1. Smize
If you're an America's Next Top Model fan you'll know all about "smizing". For those of you who don't know what we mean when we say smize, it's time to channel your in...
Sorry! You have reached a premium article
To read this article and for unlimited access to the stories worth paying for, subscribe now to Missy.ie from just €4 a month