Hydrating Face Masks To Help Your Skin This Winter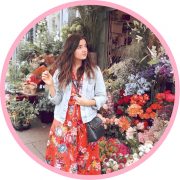 Hydrating face masks can be a blessing come the harsh Winter months.
We previously spoke about how to adjust your skincare routine for Winter. Hydrating face masks are definitely something you should consider adding to your repertoire for winter!
Here Are Some Of Our Favourite Hydrating Face Masks To Help Your Skin This Winter:
Origins Drink Up Intensive
Origins Drink Up Intensive overnight mask is top of my 'to repurchase list.' It's great for quenching thirsty, tired skin whilst not being heavy or harsh.
Delivering skin nourishing properties, the face mask benefits from the added powder of Advanced Hydration Technology, which features Swiss Glacier Water and Hyaluronic Acid. Enabling skin to hold on to moisture for 72 hours of continuous hydration, the overnight face treatment will intensely hydrate to promote a refreshed and well-rested complexion come morning. Its cocktail of Omega-3 fatty acids and vitamins A, D, and E help to seal in moisture for softer, smoother-looking skin.
Neutrogena Purifying Boost Hydrogel Recovery Mask
Sometimes you can't beat a good sheet mask!
Achieve a clear, healthy-looking complexion with the Purifying Boost Hydrogel Recovery Mask from Neutrogena. Designed in Korea, the detoxifying treatment wraps perfectly around the face for maximum absorption. Its dose of Seaweed Extract draws out pore-clogging impurities to unveil smoother, more refined skin.
Clinique New Even Better Brightening Moisture Mask
This face mask from Clinique can be used 2 to 3 times a week. It's ultra hydrating whilst also helping to brighten the skin. Described as a "facial in a bottle" this is definitely one to use if your skin feels dry and tired during the winter months.
See Also
First Aid Beauty Ultra Repair Instant Oatmeal Mask
This ultra hydrating mask is your 10 minute fix for relieving dry and distressed skin.  Its hydrating formula blends a duo of Colloidal Oatmeal and Avena Sativa with botanical antioxidants to repair and revive skin.  After ten minutes skin is rehydrated and soothed.
Add Your Heading Text Here
Caudalie Moisturising Mask works by instantly soothing and hydrating to leave skin silky smooth. Suitable for all skin types, its lightweight, creamy formula intensely moisturises skin and contains grape seed oil to provide nourishing Omega 6. Specially formulated with hyaluronic acid, a powerful ingredient which retains the skin's natural water levels to give a plumped appearance, and vinolevure to strengthen skin.
What are some of your favourite Hydrating Face Masks for winter?