Lost Stock Garment Boxes Are Helping To Support Thousands of Factory Workers In Bangladesh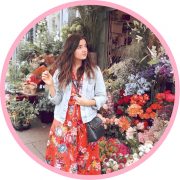 Lost Stock is the brilliant new initiative helping to support thousands of factory workers. Garment factories in places like Bangladesh have been forced to close due to high street shops cancelling their orders because of COVID-19 restrictions.  This has left many factory workers, and their families, at a huge loss.
Lost Stock Is Helping
Lost Stock in collaboration with the charity, SAJIDA Foundation, has set up a brilliant initiative to help these workers. Their goal? "To support 10,000 workers and their families in the coming weeks and 50,000 by the end of the year."  There's a lot to be said about the damage done by fast fashion,  but these boxes are allowing people to shop with a conscience.
How It Works
Lost Stock, powered by Mallzee, is a clothing box for you, containing clothes that retailers will not take because of Coronavirus. The concept was developed to support garment workers in underdeveloped countries who are facing job losses and starvation as UK retailers cancel stock orders.
By ordering a garment box you are helping to support a worker and their family for a week.
What's In The Box?
Your garment box will contain at least 3 garments, mostly tops and t-shirts. These garments will have been intended to go to High Street stores, so although they won't have labels attached, they are the very items that would have been available if stores weren't shut due to Coronavirus. So you can get the latest trends, and support a factory worker and their family.
Where Do I Order A Lost Stock Box?
The Lost Stock website! You will be asked to make a few selections such as gender, size, age, and what colour palette you prefer (you can chose from neutrals, brights, or darks). There's huge demand at the moment, which is brilliant, so orders may take between 6-8 weeks but Lost Stock are working to reduce this. Either way, it's no big deal. The box cost £35 plus shipping, with a substantial amount going to support factory workers.
If you don't fancy one for yourself, but know someone who would, you can send them a gift card!
50,000 boxes have already been sold, that's 50,000 workers being supported! You can do more to help by purchasing your own garment box.