The 5 Summer Dress Styles You Need In Your Summer Wardrobe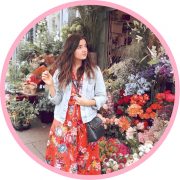 Summer and dresses go hand in hand!
If you're a summer dress person, then you need to add these 5 styles to your wardrobe!
The Midi Dress
The midi dress came back into style a few years ago and it's not going anywhere for summer 2020! Here are some of our favourite midi dresses for this season:
The Broderie Dress
Broderie is the ultimate summer material. Whether it's a midi, mini or maxi dress, you can't go wrong with broderie for SS '20!
The Milkmaid Dress
The "milkmaid" style has been big with crop tops in recent seasons, but it's now becoming a big style in dresses for 2020.
The T-Shirt Dress
Is there a more perfect style for summer than a t-shirt dress? We were very excited to see how big t-shirt dresses are for summer 2020!
The Smock Dress
Smock dresses are everywhere this summer season, and tbh, we're living for it! Comfy and cute, what more could you want?!
What dress styles are you loving this Spring/Summer season?