The Best Valentine's Day Movies: 14 Rom-Coms To Watch This V-Day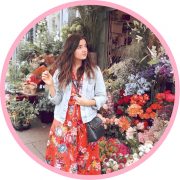 Valentine's Day can bring up a lot of different emotions for a lot of different people. Whatever you feel about Valentine's Day it's the perfect excuse to indulge in a good ole' cheesy romcom!
Here are our 14 of the best Valentine's Day movies to watch…
"When Tim Lake (Domhnall Gleeson) is 21, his father (Bill Nighy) tells him a secret: The men in their family can travel through time. Although he can't change history, Tim resolves to improve his life by getting a girlfriend. He meets Mary (Rachel McAdams), falls in love and finally wins her heart via time-travel and a little cunning. However, as his unusual life progresses, Tim finds that his special ability can't shield him and those he loves from the problems of ordinary life."
This is a heartfelt romcom that deals with some serious issues but gives you the warm and fuzzies.
We've gone old school with this one. You may know this movie as the one with that scene (if you know, you know), but it's such a cute feel good film.
"A chance encounter between two graduates culminates in a short-term friendship. But when fate brings them back together five years later, they are forced to deal with how they feel about each other."
This is a heartfelt romcom that deals with some serious issues but gives you the warm and fuzzies.
Some of the best romcoms star Hugh Grant, and Two Weeks Notice is no exception. This is a favourite of mine! Put Hugh and Sandy B together and you have movie magic!
"Lucy, a lawyer, works for the handsome and rich George Wade. However, she grows tired and decides to quit as he treats her like a nanny instead of using her professional skills."
Another romcom starring Hugh Grant, are you sensing a theme?
"William, a British bookseller, meets and falls in love with Anna, a high-profile American actress. However, their relationship goes through many problems due to their different social statuses."
You can visit the bookshop Hugh's character works in if you're ever in London!
To All The Boys I've Loved Before
We are BIG fans of TATBILB here at Missy HQ so of course we had to include it in our top 14 romcoms!
"Five intense crushes. Five soul baring love letters. She never planned to mail them. Now they're out. Life, as she knows it, is over." TATBILB follows Lara Jean and Peter as they navigate fake dating. It's such a great movie and needs to be on your to watch list this Valentine's Day!
When it comes to the best Valentine's Day movies, this is a clear winner!
One of the newer romcoms on our list, Always Be My Maybe is a cute movie written by and starring Ali Wong and Randall Park. This movie also features a hilarious cameo by Keanu Reeves.
"Childhood sweethearts have a falling out and don't speak for 15 years, only reconnecting as adults when Sasha runs into Marcus in San Francisco. Although the old sparks are still there, the couple live in different worlds."
Netflix are great for producing some great romcoms if anything is to be said for our last few picks. Isn't It Romantic is a gas movie starring the hilarious Rebel Wilson!
"Natalie is a New York architect who works hard to get noticed at her job, but is more likely to deliver coffee and bagels than design the city's next skyscraper. Things go from bad to weird when she gets knocked unconscious during a subway mugging and magically wakes up to find herself in an alternate universe. Always cynical about love, Natalie's worst nightmare soon comes true when she suddenly discovers that she's playing the leading lady in a real-life romantic comedy."
Definitely one of the best rom com movies to come out in recent years; when it comes to Valentine's Day movies you can't get much better!
"Elle Evans and Lee Flynn , born at the same time in the same hospital in LA, have been best friends all their lives. They create rules to maintain their friendship; chiefly, they are forbidden from dating each other's relatives, specifically Lee's older brother Noah."
Things change when Elle comes face to face with Noah at a Kissing Booth at a carnival.
The Perfect Date stars Riverdale's Cami Mendea and TATBILB's Noah Centineo so it's already a winner in our books!
"A high school student creates an app to offer his services as a fake date to make money for college. When he develops feelings for someone, his plan gets complicated."
Full of cheesy romcom tropes, Made of Honor is a must watch this Valentine's Day!
"Tom Bailey and Hannah are best friends from college. When she tells him she is engaged, he realises that he is in love with her. He resolves to win her over."
Four Weddings And A Funeral
Another romcom starring Hugh Grant. We weren't lying when we said he was the king of romcoms!
"Charles, a good-natured young introvert, tries to discover his true love for Carrie as he attends the wedding of four of his friends and a funeral."
Based on Harry Styles fanfiction, After is a must watch for all One Direction fans.
"Tessa Young is a dedicated student, dutiful daughter and loyal girlfriend to her high school sweetheart. Entering her first semester of college, Tessa's guarded world opens up when she meets Hardin Scott, a mysterious and brooding rebel who makes her question all she thought she knew about herself — and what she wants out of life."
The fourth movie is due to be released later this year.
Another Noah Centenio movie, we promise we're not obsessed (ok, maybe a little bit…).
"James, a college freshman and computer genius, is enlisted by his womanizing roommate, Lance, to code the ultimate hook-up app. But when James discovers that his divorced mother is using the app, unexpected consequences ensue."
Sierra Burgess Is A Loser
Last but not least is Netflix's Sierra Burgess Is A Loser… 
"A case of mistaken identity leads to an unexpected romance when a teen joins forces with a popular student to win the heart of her high school crush."
What are the best Valentine's Day movies in your opinion?