The Best YA Books Being Released in January 2021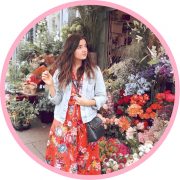 It's 2021, which means for book lovers everywhere, there's 12 months of new releases to look forward to!
Here are some of the best YA books being released in January 2021!
The best YA books being released in
January 2021
The Meet-Cute Project by Rhiannon Richardson
Release Date: January 12th, 2021
To All the Boys I've Loved Before meets Save the Date in this sweet and hijinks-filled rom-com about a teen girl who will do whatever it takes to find a date for her sister's wedding.
Mia's friends love rom-coms. Mia hates them. They're silly, contrived, and not at all realistic. Besides, there are more important things to worry about—like how to handle living with her bridezilla sister, Sam, who's never appreciated Mia, and surviving junior year juggling every school club offered and acing all of her classes.
So when Mia is tasked with finding a date to her sister's wedding, her options are practically nonexistent.
Mia's friends, however, have an idea. It's a little crazy, a little out there, and a lot inspired by the movies they love that Mia begrudgingly watches too.
Mia just needs a meet-cute.
Happily Ever Afters by Elise Bryant
Release Date: January 5th, 2021
Sixteen-year-old Tessa Johnson has never felt like the protagonist in her own life. She's rarely seen herself reflected in the pages of the romance novels she loves. The only place she's a true leading lady is in her own writing—in the swoony love stories she shares only with Caroline, her best friend and #1 devoted reader.
When Tessa is accepted into the creative writing program of a prestigious art school, she's excited to finally let her stories shine. But when she goes to her first workshop, the words are just…gone. Fortunately, Caroline has a solution: Tessa just needs to find some inspiration in a real-life love story of her own. And she's ready with a list of romance novel-inspired steps to a happily ever after. Nico, the brooding artist who looks like he walked out of one of Tessa's stories, is cast as the perfect Prince Charming.
But as Tessa checks each item off Caroline's list, she gets further and further away from herself. She risks losing everything she cares about—including the surprising bond she develops with sweet Sam, who lives across the street. She's well on her way to having her own real-life love story, but is it the one she wants, after all?
Don't Tell a Soul by Kirsten Miller
Release Date: January 26th, 2021
Stay up all night with this modern day Rebecca! Perfect for fans of Truly Devious—a haunting story about a new girl in an old town filled with dark secrets . . . that might just kill her.
People say the house is cursed.
It preys on the weakest, and young women are its favorite victims.
In Louth, they're called the Dead Girls.
All Bram wanted was to disappear—from her old life, her family's past, and from the scandal that continues to haunt her. The only place left to go is Louth, the tiny town on the Hudson River where her uncle, James, has been renovating an old mansion.
But James is haunted by his own ghosts. Months earlier, his beloved wife died in a fire that people say was set by her daughter. The tragedy left James a shell of the man Bram knew—and destroyed half the house he'd so lovingly restored.
The manor is creepy, and so are the locals. The people of Louth don't want outsiders like Bram in their town, and with each passing day she's discovering that the rumors they spread are just as disturbing as the secrets they hide. Most frightening of all are the legends they tell about the Dead Girls. Girls whose lives were cut short in the very house Bram now calls home.
The terrifying reality is that the Dead Girls may have never left the manor. And if Bram looks too hard into the town's haunted past, she might not either.
The Girls I've Been by Tess Sharpe
Release Date: January 26th, 2021 (Kindle)
A slick, twisty YA page-turner about the daughter of a con artist who is taken hostage in a bank heist.
Nora O'Malley's been a lot of girls. As the daughter of a con-artist who targets criminal men, she grew up as her mother's protégé. But when mom fell for the mark instead of conning him, Nora pulled the ultimate con: escape.
See Also
For five years Nora's been playing at normal. But she needs to dust off the skills she ditched because she has three problems:
#1: Her ex walked in on her with her girlfriend. Even though they're all friends, Wes didn't know about her and Iris.
#2: The morning after Wes finds them kissing, they all have to meet to deposit the fundraiser money they raised at the bank. It's a nightmare that goes from awkward to deadly, because:
#3: Right after they enter bank, two guys start robbing it.
The bank robbers may be trouble, but Nora's something else entirely. They have no idea who they're really holding hostage…
The Girls I've Been is being made into a Netflix movie, starring one of our favourites, Millie Bobby Brown!
The Quantum Weirdness of the Almost-Kiss
by Amy Noelle Parks
Caleb has always assumed that when she was ready for romance, Evie would choose him. Because he is her best friend, and he loves her, and he has almost kissed her 17 times…
Seventeen-year-old Evie Beckham has never been interested in dating. She's been fully occupied by her love of mathematics and her frequent battles with anxiety (and besides, she's always found the idea of kissing to be a little bit icky). But with the help of her best friend and her therapist, Evie's feeling braver. Maybe even brave enough to enter a prestigious physics competition and to say yes to the new boy who's been flirting with her.
Caleb Covic knows Evie isn't ready for romance but assumes that when she is, she will choose him. So Caleb is horrified when he is forced to witness Evie's meet cute with a floppy-haired, mathematically gifted transfer student. Because Caleb knows the girl never falls for the funny best friend when there's a mysterious stranger around, he decides to use an online forum to capture Evie's interest. Now, he's got Evie wondering if it's possible to fall in love with a boy she's never met.
Told in the alternating voices of Evie and Caleb, THE QUANTUM WEIRDNESS OF THE ALMOST KISS is a YA romantic comedy, sure to satisfy fans of Jenny Han, Rainbow Rowell and Stephanie Perkins.
What YA books are you most looking forward to reading in January 2021? Join the Missy Book Club!
*Blubs courtesy of Goodreads.com.