The Best YA Books Being Released June 2021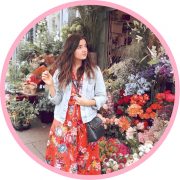 Half way through the year, and plenty more amazing YA book releases to go!
Here are some of our favourite YA books coming in June 2021…
Ace of Spades by Faridah Àbíké-Íyímídé
Release date: June 10th, 2021
An incendiary and utterly compelling thriller with a shocking twist that delves deep into the heart of institutionalized racism, from an exceptional new YA voice. Welcome to Niveus Private Academy, where money paves the hallways, and the students are never less than perfect. Until now. Because anonymous texter, Aces, is bringing two students' dark secrets to light. Talented musician Devon buries himself in rehearsals, but he can't escape the spotlight when his private photos go public. Head girl Chiamaka isn't afraid to get what she wants, but soon everyone will know the price she has paid for power. Someone is out to get them both. Someone who holds all the aces. And they're planning much more than a high-school game…
Better Together by Christine Riccio
Release date: June 1st, 2021
Freaky Friday meets The Parent Trap in this sparkling and heartfelt story about sisters, second chances, finding romance, and finding yourself.
Jamie's an aspiring standup comic in Los Angeles with a growing case of stage anxiety.
Siri's a stunning ballerina from New Jersey nursing a career-changing injury.
They've both signed up for the same session at an off the grid Re-Discover Yourself Retreat in Colorado. When they run into each other, their worlds turn upside down.
Jamie and Siri are sisters, torn apart at a young age by their parent's volatile divorce. They've grown up living completely separate lives: Jamie with their Dad and Siri with their Mom. Now, reunited after over a decade apart, they hatch a plot to switch places. It's time they get to know and confront each of their estranged parents.
With an accidental assist from some fortuitous magic, Jamie arrives in New Jersey, looking to all the world like Siri, and Siri steps off her flight sporting a Jamie glamour.
The sisters unexpectedly find themselves stuck living in each other's shoes. Soon Siri's crushing on Jamie's best friend Dawn. Jamie's falling for the handsome New Yorker she keeps running into, Zarar. Alongside a parade of hijinks and budding romance, both girls work to navigate their broken family life and the stresses of impending adulthood.
Phoebe Unfired by Amalie Jahn
Release date: June 15th, 2021
Sixteen-year-old Phoebe Benson wasn't always germophobic.
There was a time she didn't worry obsessively about rogue pathogens lurking on every surface, lying in wait to contaminate her.
But that was before her brother Toby's premature birth left him with underdeveloped lungs. Before she got Covid and infected him, putting his already fragile life in danger.
To protect Toby's health in the years that follow, Phoebe dedicates herself to pathogen avoidance, refusing to touch any potential sources of contamination—handrails, doorknobs, vending machine buttons, and even other people—leading to an unintended life of seclusion. By the time she reaches high school, her only sources of respite are pottery class and her friendship with Walter, the elderly owner of the used bookstore where she works part-time.
Now Walter's devised a plan to help Phoebe overcome her anxiety, and she must decide whether to continue isolating herself or risk everything initiating a friendship with the charming subway busker she can't help but want to touch.
Sunny Song Will Never Be Famous by Suzanne Park
Release date: June 1st, 2021
A social media influencer is shipped off to a digital detox summer camp in this funny coming-of-age story, perfect for fans of Jenny Han's The Summer I Turned Pretty and Love and Gelato .
Sunny Song's Big Summer Goals:
1) Make Rafael Kim my boyfriend (finally!)
2) Hit 100K followers (almost there…)
3) Have the best last summer of high school ever
Not on Sunny's list: accidentally filming a PG-13 cooking video that goes viral (#browniegate). Extremely not on her list: being shipped off to a digital detox farm camp in Iowa (IOWA??) for a whole month. She's traded in her WiFi connection for a butter churn, and if she wants any shot at growing her social media platform this summer, she'll need to find a way back online.
But between some unexpected friendships and an alarmingly cute farm boy, Sunny might be surprised by the connections she makes when she's forced to disconnect.
Speak for Yourself by Lana Wood Johnson
Release date: June 1st, 2021
Girl meets boy. Girl likes boy.
Girl gets friend to help win boy.
Friend ends up with crush on boy…
Skylar's got ambitious #goals. And if she wants them to come true, she has to get to work now. (At least she thinks so…) Step one in her epic plan is showing everyone that her latest app is brilliant. To do that, she's going to use it win State at the Scholastic Exposition, the nerdiest academic competition around.
First, she'll need a team, and Skylar's not always so good with people. But she'll do whatever it takes to put one together … even if it means playing Cupid for her teammates Joey and Zane, at Joey's request. When things get off to an awkward start for them, Skylar finds herself stepping in to help Joey. Anything to keep her on the team. Only, Skylar seems to be making everything more complicated. Especially when she realizes she might be falling for Zane, which was not a #goal. Can Skylar figure out her feelings, prove her app's potential to the world, and win State without losing her friends–or is her path to greatness over before it begins?
What YA books are you most looking forward to reading in June 2021? Join the Missy Book Club! and see what YA books released in June 2021 we'll be reading!
*Blurbs courtesy of Goodreads.com.