The Trends We'll Be Wearing Out & About Once Lockdown Ends!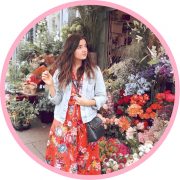 Fashion trends, remember those? Whilst we're all about dressing for comfort during these uncertain times there will come a day when we get to go out and about rocking our favourite fashion trends. We've put together five fashion trends what we'll be wearing once lockdown ends!
Here are the trends we'll be wearing once lockdown ends:
Big Sleeves
Sleeves have gotten enormous in recent times, and to be honest, it's a trend we are loving! The bigger the better in my book! You can find them on everything from midi-dresses to t-shirts and blouses. This is most definitely a trend to be wearing once lockdown ends!
Cropped Cardigans
Cropped cardigans are everywhere these days, and we're loving the serious 90's vibes. Tie front cropped cardigans are especially on trend for SS '20. Bella Hadid is a big fan of this trend. Ace two trends in one with a lilac tie-front cropped cardigan. 
Flares
Yep, you best believe we just said flares are trendy. The 70's are back with a boom! This time we're sticking with flared trousers rather than jeans (can't see myself being ready to go back to denim for quite some time). Comfy and on-trend? Perfect for post-lockdown adventures! 
Smock Dresses
Told you the 70's were back! Another trend we're going to be wearing when out and about after lockdown are these fab smock dresses! Ultimate comfort and chic, what's not to love?
Broderie
Broderie was big for Spring 2019, and I for one am very grateful it's back for 2020 after going slightly OTT on adding broderie bits to my wardrobe last year. This romper from Nasty Gal nails the Big Sleeve and Broderie trend.  
---
What do you think of the trends we'll be wearing once lockdown ends? What trends will you be wearing when you're out and about after lockdown?