The Video For Harry Styles' 'Watermelon Sugar' Is Here!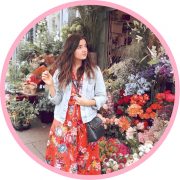 Harry Styles' 'Watermelon Sugar' has been out for a while, and now we finally have a video to go with it! Released yesterday, the video features Styles on a beach eating some watermelon. He is later joined by a gang of guys and gals, and some more watermelons… It's all very watermelon focused, which makes sense given the title!
Watermelon Sugar is the fourth single from Harry's Fine Line album. The long awaited video has serious summer vibes! You can almost taste the salt in air and feel the warm sand between your toes. We might not be getting the summer we thought, but the music video for Watermelon Sugar is letting us live vicariously! We're obsessed! Check it out for yourself.
Harry Styles Watermelon Sugar Music Video:
What did you think of the music video?