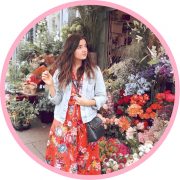 Heavy neon blush is back trending for Spring/Summer 2021, and with the rosy glow it offers all complexion, it's really no surprise!
Here's how to get the look, and what products to use…
From TikTok to the red carpet, neon blush is everywhere! Bright reds and pops of pink very popular, as well as glowing orange shades.
I am raw html block.
Click edit button to change this html
It's traditional to apply blush to the apples of cheeks and gently sweep upwards. However, for this S/S '21 season, it's the more the merrier. Apply your blush to the top of your cheekbones (just above where you might place your contour), as well as your nose, forehead and even under your brow. Anywhere you would usually apply highlighter is basically the look you're going for. Blend out, but not too much, neon blush is not about being subtle!
I am raw html block.
Click edit button to change this html