Watch: The Kissing Booth 2 Trailer Is Finally Here!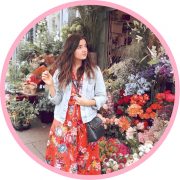 The Kissing Booth 2 trailer is finally here! We've been waiting an age for this trailer, and it did not disappoint!
If you've been following us on Missy for a while now, you will know that we are big fans of the first movie !
The highly anticipated second movie will hit Netflix on July 24th! For now, we will just have to rewatch the trailer again, and again, and again!
Here's The Trailer For The Kissing Booth 2:
The plot:
As Elle makes post-high school plans, she juggles a long-distance romance with Noah, a changing friendship with Lee and an attraction to a new classmate. 
Will you be watching the Kissing Booth 2? Can't wait for the movie? The book is available to buy now!