5 Must Watch Old School TV Shows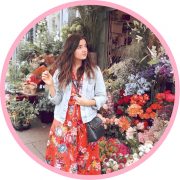 Netflix is a marvellous place where new TV shows and movies are rolled out on a weekly basis (check out our 5 series to Binge-Watch here) however, sometimes the best option is to kick back with a few snacks and an old school series. We have compiled a list of 5 must watch old school tv shows.
5 Must Watch Old School TV Shows
1. Gilmore Girls
A personal favourite of ours, Gilmore Girls follows the lives of mother and daughter duo Lorlei and Rory Gilmore. With only 16 years between them, the Gilmore Girls are the best of friends. The story focuses on the ins and outs of mother-daughter relationships, with a few eccentric characters thrown in along the way. This show first aired in 2000 and features all the old-school aspects of "noughties" living (we're talking corduroy and a lot of plaid). Expect extremely fast dialogue and many a quote from old school movies you may never have heard of before!
2. Absolutely Fabulous
At first, this may seem like the type of show your Mam might watch, but trust us Absolutely Fabulous is absolutely hilarious! The story follows life-long friends Edina and Patsy who, despite their best efforts, always end up in some kind of (hilarious) trouble. If you ever want a glimpse into what old-school fashion was like, this is the show for you! Neon fabrics and bold patterns are the stars of this old school TV show!
3. Full House
Ever wondered where Mary-Kate and Ashley Olsen got their break out roles? (Well, role, as the twins shared the part of Michelle Tanner). Full House ran from 1987 to 1995, so is pretty much the epitome of old school! The Olsen Twins make the show, their sassy character telling it like it is.
4. Friends
You have probably seen it on in the background for what seems like forever, but sitting down to watch Friends in it's entirety is a rite of passage. Old school TV does not get any better than this! Running from 1994 until 2004, Friends encapsulates the transition of 90's old school to 00's old school. Trust us, there's a difference. You'll understand once you've binge-watched all 10 seasons.
5. Party of Five
Party of Five centres around siblings who lose their parents and have to come together as a family to take care of one another. The narrative is a bit more serious with this one, but seeing as the old school classic has recently been added to Netflix, we had to include it on our list! Also, wait until you see a super young Gretchen Wieners!
All the shows that we mentioned are available to watch now on Netflix, so say goodbye to your social life!
What old-school TV shows are you loving?