5 Staple Pieces You Need In Your A/W 2020 Wardrobe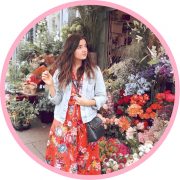 Autumn/Winter 2020 is upon us! Which means it's time to embrace all things Pumpkin Spice, get your jumpers and cardigans out and expect to hear "the evenings are bet" at least once a day until next Spring rolls round. A/W 2020 has some fab trends doing the rounds, but if you don't want to invest in a whole new wardrobe, add a few staple pieces to your autumn/winter wardrobe and you'll be sorted!
Here are 5 Staple Pieces You Need In Your A/W 2020 Wardrobe
Knitted Co-Ords
From Zara to Penneys, knitted co-ords are everywhere! We love the cardigan and bralette/ tank top combination the best. They're super cute, and you can wear with items like jeans, skirts, leather-look leggings which are all staples for A/W 2020.
Leather Blazers
Rachel Green would be happy to see leather blazers and shirts are very much back for A/W 2020. We're delighted to see the 90s trend back with such a bang! Go for traditional black or mix things up a pop of colour!
Shackets
The lightness of a shirt with the structure of a jacket, may I introduce to you – the shacket! These are such a staple this season, and perfect for those days when it's raining in the morning but roasting by lunchtime!
See Also
Corduroy
It seems as though corduroy is this season's fabric of choice! It's texture gives an edge to any outfit, and it's v cosy for the long winter months ahead! From jeans to jackets, corduroy is a staple for your A/W 2020 wardrobe!
Ruched Ribbing
Another nod to the 90s, ruched ribbing is everywhere this year! From tops to dresses, if you want to be on-trend this season, add some ruched ribbed pieces to your wardrobe!
What staple pieces will you be adding to your wardrobe this season?