Pretty Little Liars Reboot: Everything We Know So Far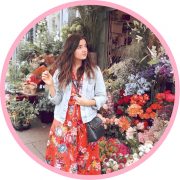 We recently shared the news that Pretty Little Liars was getting a reboot over on our Instagram. Needless to say, there was mixed emotions over the revelation that Riverdale showrunner, Roberto Aguirre-Sacasa is planning to revive the murder-mystery (headache inducing) TV show. One of the main feelings toward this news was utter confusion…
With this in mind, we decided to put together everything we know about the Pretty Little Liars reboot so far!
Pretty Little Liars Reboot:
Here's What We Know So Far
Our faces when we heard #PrettyLittleLiars is coming back! The show will be rebooted by #Riverdale showrunner, Roberto Aguirre-Sacasa. Tag someone who'll be excited (& shocked) to hear this news! #missydotie . . . #PLL #NewShow #Reboot #teenmagazine

A post shared by Missy.ie (@missy.ie) on
The Announcement
On September 2nd, The Hollywood Reporter published an article titled "'Pretty Little Liars' Reboot in the Works From 'Riverdale' Boss." The report detailed how just 3 years after the end of PLL as we know it, and a year since it's spin-off show Pretty Little Liars: The Perfectionists was cancelled, Warner Bros were ready to reboot the hit show.
Whilst Warner Bros might be ready for a second go at the show that lasted 7 seasons and caused many an argument as to who 'A' was, we're not so sure we're ready…

via GIPHY
Who's In It?
It appears as though the finer details are yet to be ironed out, however, it doesn't seem like the original cast will be taking centre stage in the PLL reboot! In fact, it's looking like the creator of Pretty Little Liars, I. Marlene King, won't be coming on-board either. 'Riverdale Boss' Roberto Aguirre-Sacasa will be writing the script, with Leslie Morgenstein and Gina Girolamo executive-producing.
Lucy Hale (who played Aria Montgomery on the show) has previously hinted that if a reboot happened, she might produce but that's yet to be confirmed. Speaking back in May, Lucy stated "I might have to produce it because I'm way too protective of it."

via GIPHY
Will 'A' Be Back?
Gosh, I hope not… Sorry but if they try and bring A back, I don't think I'll be watching. The constant re-jigging of A in the original Pretty Little Liars was enough to last a lifetime. We love  a mysterious villain as much as the next person, but please, let A go!!

via GIPHY
When Will The PLL Reboot Be Released?
Woah there, slow down! We don't even know where we'll be watching the PLL reboot yet as no network is yet to sign on to air the show. However, reports speculate that HBO might be the one to pick up the new show, as they've already signed on to air the Gossip Girl reboot.

via GIPHY
Will you be watching the Pretty Little Liars reboot whenever it might be coming to our screens?