A Timeline of Joey King & Jacob Elordi's Relationship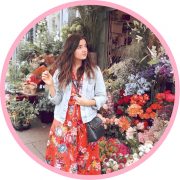 Joey King and Jacob Elordi's relationship was the talk of many once their movie The Kissing Booth premiered on Netflix in 2018. The two have since broken up, however, they still had to work together whilst shooting The Kissing Booth 2 & 3, yikes!
With the final movie in The Kissing Booth trilogy released, and with my constant bafflement over how they managed to work together as ex's, we said we'd throw it back and see how Joey and Jacob met, and the relationship timeline that followed.
Joey King & Jacob Eldori's Relationship Timeline
Joey and Jacob meet as preparation for the Netflix hit The Kissing Booth starts.
As you probably already know, Joey plays Elle Evans in the movie whilst Jacob play Noah Flynn. Noah is the older brother of Elle's bestie Lee. The two realise they have feelings for each other when they share a kiss at, you guessed it, a kissing booth.
Whilst this was a turning point for their characters, nobody really knows when Joey and Jacob's relationship moved from friendship to romance. Joey told Seventeen magazine back in 2017:
"When we first met, me, him, and Joel [who plays Lee] went out to dinner and we had the best, most fun night ever. By the end of dinner, we had like six inside jokes. We were so close and throughout filming, I was just best friends with Jacob. I guess there was no moment, but I feel like the friendship kind of naturally was like, 'Oh hey, this person is super frickin' awesome. We have so much in common and we really love spending time together. Maybe there's something more there."
It was later on in 2017 that the 2 confirmed their relationship on social media. Jacob posted on Instagram in April whilst Joey waited until June. Since their breakup, nearly all traces of their relationship has disappeared from social media. However, the two did attend a few award ceremonies and events together, so the red carpet evidence of their relationship remains.
In the run up to the premiere of The Kissing Booth Joey King shared some pics of the behind the scenes featuring her, Jacob, and Joel. Whilst she may have erased pics with Jacob from her IG grid the above still remains…
The 2 appeared very close at the premiere event for the first movie.
By August 2018 the couple had stepped out together at a few events. It was the looks of love and their obvious friendship at Variety's Young Power of Hollywood event that had us all convinced this was a relationship set to last.
We spoke too soon… Only 3 months later in November 2018, fans start to clock that Joey and Jacob haven't been spotted out together for a while. The cute social media posts have also ceased to exist.
That same month, Jacob took to Instagram to say we was taking a break from social media. "G'day! Like to take a moment to thank everyone for the support over the last year, I'm incredibly grateful to be able to connect with so many of you. I'm going to be signing off on this whole social media shabang while I work. Cheers for everything, stay happy :)."
We think that November was definitely the month they called it quits as Joey King tweeted:
The news we had all been waiting for came in February 2019, no Jacob and Joey had not rekindled but that we were getting a sequel to the Netflix hit! The announcement didn't come from movie's main couple, but from Joey and Joel – aka Elle and Lee, which got a mixed reaction from fans.
This was the month where Joey first opened up about what may have gone down with her and Jacob. Whilst doing press for The Act, for which she was nominated for an Emmy, Joey told Refinery29 that she wanted to focus the narrative on her work, not her personal life. On that period on her life she spoke of curling up and watching Friends with her sister "when you're going through something and the world wants to go through it with you or [wants] to get every piece of detail from you about it, it's really difficult."
Filming of The Kissing Booth 2 wraps in August 2019. That same month, Jacob Eldori is spotted with another co-star of his, Zendaya. The two were snapped on what appeared to be a romantic vacation in Greece.
Only days later, Joey is spotted out and about with The Act producer Steven Piet. Whilst the two never officially announced their breakup, it's looking very clear that reconciliation is not on the cards. *sad face*
Joey then went on to speak with Lauren Elizabeth on her podcast Mood With Lauren Elizabeth. Joey was a bit more open about what it was like to work with your ex during the interview. On that experience Joey said "-going back and doing that and making the sacrifice of what, obviously, everyone is thinking about—outwardly addressing, but what I'm kind of on the sly addressing, making those sacrifices was totally worth it."
In July 2020 The Kissing Booth 2 premieres. Whilst we may not be seeing Jacob and Joey back together any time soon as they appear perfectly happy with their new partners, it was nice to see Elle and Noah back together again!
Great news! We'll get to see Elle and Noah one last time when The Kissing Booth 3 premieres in 2021! Check out the announcement that Joey and Joel made on Insatgram (note Jacob's absence again…)
So there's the timeline of Joey King and Jacob Eldori's relationship. Whilst the two haven't exclusively said they remain good friends, it's clear they were able to put their past behind them and deliver a great movie for fans! Still don't think I could work with an ex.
What about you? Do you think Joey King and Jacob Elordi's relationship will ever be rekindled?