Bake With Missy: Cadbury's Mini Eggs Brownie Bites!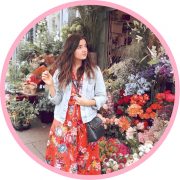 Bake With Missy is a new segment we've introduced to, you guessed it, show you our favourite baking recipes!
Last week we featured these amazing Cadbury's Mini Eggs Brownie Bites on Bake With Missy on our Instagram:
Cadbury's Mini Eggs Brownie Bites Recipe
They're absolutely delicious and super easy to make! Check out the ingredients you will need and the method below.

via GIPHY
See Also
Ingredients:
90g of butter (chopped)

75g of dark chocolate

125g of light soft brown sugar

45g of self-raising flour

25g of cocoa powder

2 medium eggs (beaten)

25g of chocolate chips

Mini Eggs!
Method:
Heat your oven to 180 degrees Celsius.

Line a muffin tin with paper bun cases.

Add butter, dark chocolate and sugar in a saucepan and heat gently. Keep stirring until melted together.

Remove from the heat and allow to cool.

Sift the flour, cocoa powder into a moving bowl.

Combine the melted mixture and beaten eggs with the dry ingredients.

Divide the mixture into the bun cases.

Place a mini egg in each case, pushing them gently into the mixture.

Bake for 12-15 mins.

Remove from the oven and allow to cool in the muffin tin.

Once slightly cooled, place on a wire rack to fully cool down.

Melt the chocolate chips in the microwave using short 10 – 15 second bursts.

Once the chocolate chips have cooled slightly, divide the mixture between the brownie bites

Place a mini egg on each for a finished touch.
Voila! Your brownie bites are ready to serve!
If you try our Bake With Missy recipe tag us, @missy.ie, in your pics or use the hashtag #bakewithmissy
*Recipe makes 12 brownie bites.
This recipe was adapted from a recipe by BBC Good Food.
Music from bensound.com