Billie Eilish Announces Dublin Concerts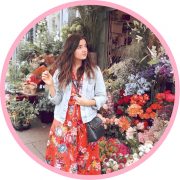 Billie Eilish is going on a world tour, and is playing 3 dates on the island of Ireland!
After a year and a half of no live events, and constantly cancelled concerts, there is no a bit of light at the end of the tunnel! The singer posted a video on  Instagram of her in an empty auditorium with the caption "GOING ON TOURRRRRR AGAINNNNNN JSKCHSKCJSLFJKSNDHSK FINALLYYYYYYY "Happier Than Ever, The World Tour" EEEEEEEEEEEEEEE 
".
When To See Billie Eilish in Ireland
The Happier Than Ever Tour shares its name with Billie's upcoming album, and will begin on February 3rd 2022 in America. The UK and Europe leg of the tour will begin in June.
Billie Eilish will play Belfast on June 3rd 2022, followed by 2 dates in Dublin on June 4th and 5th 2022!