Antiracist Books for Teens: Educate Yourself On White Privilege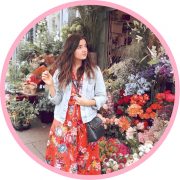 "Education is the most powerful weapon which you can use to change the world."
― Nelson Mandela
The recent murder of George Flyod has ignited a much needed conversation worldwide. Racism is by no means a new concept, and although many of us would think ourselves as not racist, that is no longer enough.
If you are a white person, you have privilege. You are not automatically judged by the colour of our skin, you are not victim to a system that seeks to punish you based on your race, and therefore you must use this privilege to speak out about the injustice that still exists in our world.


It is not enough to not be racist, we must take a stance and be actively anti-racist. In order to do this, it's extremely important to educate ourselves on matters of race and white privilege. It is not up to people of colour (POC) to teach white people about anti-racism, or show them how to be anti-racist, it is up to white people to take it upon themselves.
This is not just an issue in America, and therefore can not be excused or ignored by us here in Ireland. So how do we educate ourselves and become anti-racist? Reading literature by black and POC authors, (fiction or non-fiction), is a great place to start.
With that message in mind, here are 5 anti-racist books for teens to educate yourself on white privilege and the prevalence of systematic racism.

5 Anti-Racist Books For Teens:
This Book Is Anti-Racist by Tiffany Jewell


SHOP NOW

Who are you?
What is your identity?
What is racism?
How do you choose your own path?
How do you stand in solidarity?
How can you hold yourself accountable?
Learn about identities, true histories, and anti-racism work in 20 carefully laid out chapters. Written by anti-bias, anti-racist, educator and activist, Tiffany Jewell, and illustrated by French illustrator Aurélia Durand in kaleidoscopic vibrancy.
This book is written for the young person who doesn't know how to speak up to the racist adults in their life. For the 14 year old who sees injustice at school and isn't able to understand the role racism plays in separating them from their friends. For the kid who spends years trying to fit into the dominant culture and loses themselves for a little while. It's for all of the Black and Brown children who have been harmed (physically and emotionally) because no one stood up for them or they couldn't stand up for themselves; because the colour of their skin, the texture of their hair, their names made white folx feel scared and threatened.
Stamped by Jason Reynolds & Ibram X. Kendi


SHOP NOW

A timely, crucial, and empowering exploration of racism–and antiracism–in America
This is NOT a history book.
This is a book about the here and now.
A book to help us better understand why we are where we are.
A book about race.
The construct of race has always been used to gain and keep power, to create dynamics that separate and silence. This remarkable reimagining of Dr. Ibram X. Kendi's National Book Award-winning Stamped from the Beginning reveals the history of racist ideas in America, and inspires hope for an antiracist future. It takes you on a race journey from then to now, shows you why we feel how we feel, and why the poison of racism lingers. It also proves that while racist ideas have always been easy to fabricate and distribute, they can also be discredited.
Through a gripping, fast-paced, and energizing narrative written by beloved award-winner Jason Reynolds, this book shines a light on the many insidious forms of racist ideas–and on ways readers can identify and stamp out racist thoughts in their daily lives.
Noughts & Crosses by Malorie Blackman


SHOP NOW

Sephy is a Cross — a member of the dark-skinned ruling class. Callum is a Nought — a "colourless" member of the underclass who were once slaves to the Crosses. The two have been friends since early childhood, but that's as far as it can go. In their world, Noughts and Crosses simply don't mix. Against a background of prejudice and distrust, intensely highlighted by violent terrorist activity, a romance builds between Sephy and Callum — a romance that is to lead both of them into terrible danger. Can they possibly find a way to be together?
Dear Martin by Nic Stone​


SHOP NOW

Raw, captivating, and undeniably real, Nic Stone joins industry giants Jason Reynolds and Walter Dean Myers as she boldly tackles American race relations in this stunning debut.
Justyce McAllister is top of his class and set for the Ivy League—but none of that matters to the police officer who just put him in handcuffs. And despite leaving his rough neighborhood behind, he can't escape the scorn of his former peers or the ridicule of his new classmates. Justyce looks to the teachings of Dr. Martin Luther King Jr. for answers. But do they hold up anymore? He starts a journal to Dr. King to find out.
Then comes the day Justyce goes driving with his best friend, Manny, windows rolled down, music turned up—way up, sparking the fury of a white off-duty cop beside them. Words fly. Shots are fired. Justyce and Manny are caught in the crosshairs. In the media fallout, it's Justyce who is under attack.
The Hate U Give by Angie Thomas


SHOP NOW

Sixteen-year-old Starr Carter moves between two worlds: the poor neighborhood where she lives and the fancy suburban prep school she attends. The uneasy balance between these worlds is shattered when Starr witnesses the fatal shooting of her childhood best friend Khalil at the hands of a police officer. Khalil was unarmed.
Soon afterward, his death is a national headline. Some are calling him a thug, maybe even a drug dealer and a gangbanger. Protesters are taking to the streets in Khalil's name. Some cops and the local drug lord try to intimidate Starr and her family. What everyone wants to know is: what really went down that night? And the only person alive who can answer that is Starr.
But what Starr does or does not say could upend her community. It could also endanger her life.
Will you be reading any of our picks of anti-racist books for teens? Can you recommend any more books with an anti-racist message for teens?
Excerpts from goodreads.com.