Dress Like You're On… Chilling Adventures Of Sabrina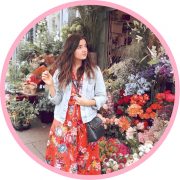 Chilling Adventures of Sabrina is coming to it's final season. This got us thinking about some of the looks Sabrina Spellman rocks on the show. Here's how you can channel your inner witch and dress like you're on Chilling Adventures of Sabrina!
Dress Like You're On Chilling Adventures of Sabrina
Lots of Leather & Lace
Sabrina mixes a lot of different textures in her outfits. Two of the biggest materials used are leather and lace.
Collars & Cardigans
A classic Sabrina Spellman look is a cute collared cardigan or jumper!
See Also
A-Line Skirts & Dresses
A-line skirts and dresses are a go to for Sabrina. Pair with tights and a cute collared cardigan and you're good to go!
Headbands
Headbands or 'Alice bands' are a staple in Sabrina's wardrobe.