Easy Group Halloween Costume Ideas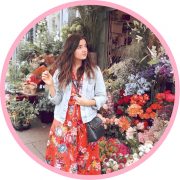 Halloween is fast approaching and if, like us, you've left things to the last-minute, these easy to replicate group costume ideas might be for you!
Squid Game Guards
There's no doubt that Squid Game is THE Netflix show of the year this year. The uniforms the guards wear is particularly easy to recreate. Grab a red hoodie, and a black mask and you're pretty much good to go! Don't forget to draw on a square, triangle or circle depending on your rank within the group!
Squid Game Contestants
Why not go out in comfort by dressing up as the Squid Game contestants? A blue tracksuit with a number stuck on to the top and you've got yourself an easy but topical costume! Depending on what stage of the game you're at, you can add fake blood or bruising with makeup.
The Babysitters Club
We love the Netflix remake of The Babysitters Club and think it would make a cute and very easy group Halloween costume! You can use your own clothes, and channel the characters' personalities with accessories like headbands, books, jewellery etc.
Only Murders In The Building Trio
The 3 main characters in Disney+ hit show, Only Murders in the Building would make a great Halloween costume for a small group! Like the babysitters club, you (or someone in your house) probably has the main components to bring Mabel, Oliver and Charles to life.
Sabrina Spellman and The Weird Sisters
Why not channel your inner modern witch and dress up as Sabrina, Prudence, Rosalind and Agatha from Chilling Adventures of Sabrina? All you really need is a long-sleeved dress, tights, black shoes and lace collars. Oh, and a headband for whoever is going as Sabrina!