How To Make Squid Games Dalgona Candy!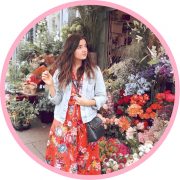 Squid Game has taken the world by storm. The Korean show hit Netflix a few weeks ago, and is on track to become the platform's most popular show. If you haven't watched it yet, stop what you're doing and load Netflix up ASAP… Then make this delicious Dalgona Candy, and see if you'd survive the Squid Games!
You will need:
Ladle or small non-stick pan
Wooden chopsticks
Baking sheet (lined)
3 tablespoons of sugar
Baking powder (just a pinch)
How To Make Dalgona Candy:
Add sugar to the ladle or small pan and heat until caramelised. Keep stirring the sugar throughout with a chopstick to ensure it doesn't burn.
Once the sugar turns to caramel, add a pinch of baking soda and keep stirring.
Once your mixture is golden brown, turn off the heat.
Pour the mixture on to a lined baking sheet to form circles.
Let the mixture cool a little before flattening with the bottom of a pan or round disc.
Use a cutter to gently press your design into the candy.
How To Play:
Now that you have your Dalgona Candy ready to go you can play the Squid Game.
You will need…
Dalgona Candy
A plate or tin or chopping board
A small needle
To play, pick your shape and place your candy in a round tin or pop it on a plate or chopping board.
Using your needle you must etch the shape out of the candy without breaking the shape, cos we all know what happens then… 👀
Here's a TikTok of how to make Dalgona Candy…
Will you be making the Squid Games Dalgona Candy?
*Always ask for a parent or guardians permission before using an oven. This recipe may require supervision.*
Here are some more recipes you might like!