Here's What's Coming To Netflix in April 2021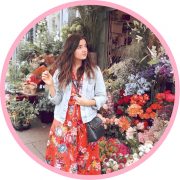 With every new month comes the age old question… "what's coming to Netflix?"
Wonder no more! We've rounded up some of the best TV shows and movies to Netflix in April 2021…
Thunder Force
Release date: April 9th
In a world where supervillains are commonplace, two estranged childhood best friends reunite after one devises a treatment that gives them powers to protect their city.
A Star Is Born
Release date: April 11th
In this new take on the tragic love story, Bradley Cooper plays seasoned musician Jackson Maine, who discovers—and falls in love with—struggling artist Ally (Gaga). She has just about given up on her dream to make it big as a singer… until Jack coaxes her into the spotlight. But even as Ally's career takes off, the personal side of their relationship is breaking down, as Jack fights an ongoing battle with his own internal demons.
Dad Stop Embarrassing Me!
Release date: April 14th
Sitcom starring Jamie Foxx as a single father and successful cosmetics brand owner gets a crash course in fatherhood when his teenage daughter movies in with him.
Shadow and Bone
Release date: April 23rd
Based on the best-selling Grishaverse novels by Leigh Bardugo, the fantasy-drama takes place in a world ravaged by war, where the threat of the Shadow Fold threatens to destroy everything. When Alina Starkov's magical powers are revealed to the world, she is sent to train and hone her magical abilities as Grisha, an elite army of magical soldiers.
Rocketman
Release date: April 30th
Musical biographical-drama starring Taron Egerton as larger-than-life artist Elton John.