Here's What's Coming To Netflix In January 2021!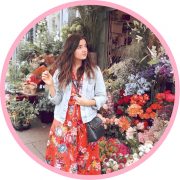 New Year, new Netflix releases! Here's what's coming to Netflix in January 2021.
Coming To Netflix in January 2021:
Full Out 2: You Got This
Release Date: January 1st, 2021
American family comedy about a team of gymnasts who must attempt to win their second nationals without the help of their star gymnast.
Instant Family
Release Date: January 10th, 2021
A married couple, desperate to start a family find themselves in over their heads when they adopt three foster children.
Booksmart
Release Date: January 24th, 2021
Best friends Amy and Molly realise that they have been cast aside by their surroundings for being bookworms and pretentious. They decide to let loose and make up for the lost time.
See Also
Bling Empire
Reality TV. Follow LA's wildly wealthy Asian and Asian American fun seekers as they go all out with fabulous parties, glamour and drama…
My Sister's Keeper
Anna, a young girl, seeks a lawyer's help to earn medical emancipation from her parents when they force her to donate organs, blood and tissue to her leukaemia-stricken elder sister and help her live.
What will you be watching on Netflix in January 2021? Are you looking forward to any of these new releases on Netflix for January 2021?